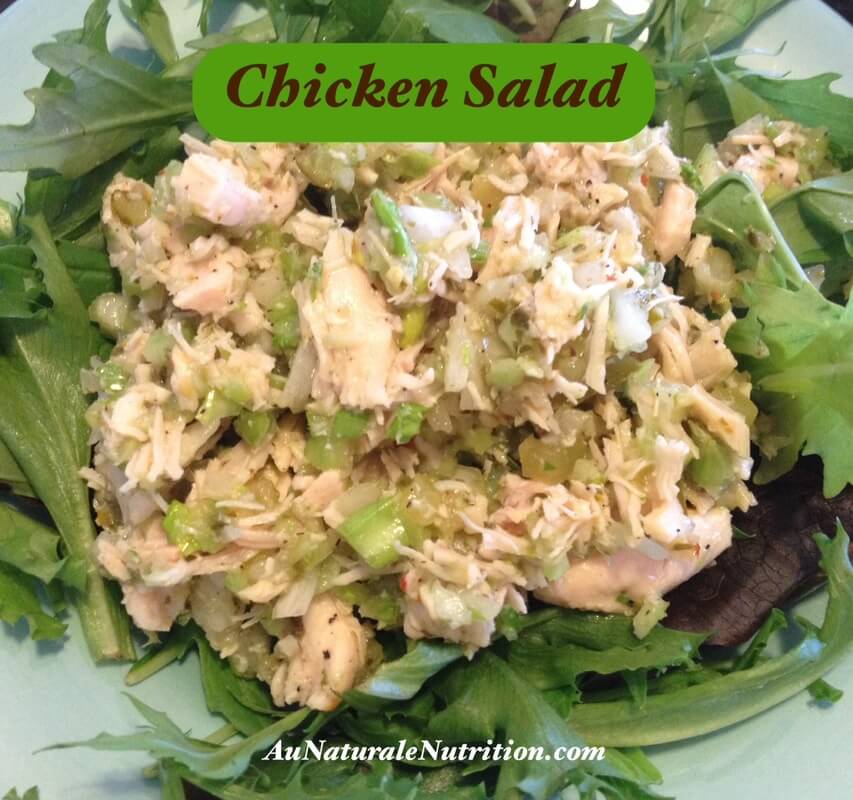 This healthy chicken salad recipe is made without mayo and comes together quickly and easily. Made with good chicken, veggies, and spices, it's a fresh and tasty family-friendly meal! How would you serve this chicken salad?
"This chicken salad is great on a bed of lettuce, or try it open-face on top of an Au Naturale biscuit. It's full of flavor and the whole family will love it!
Just mix together these Ingredients, easy peasy!
(Don't worry about exact measurements)
·       3 or 4 organic chicken breasts, cooked and chopped
·       3 stalks celery, chopped
·       ½ yellow onion, chopped
·       ¼ cup pickle relish"