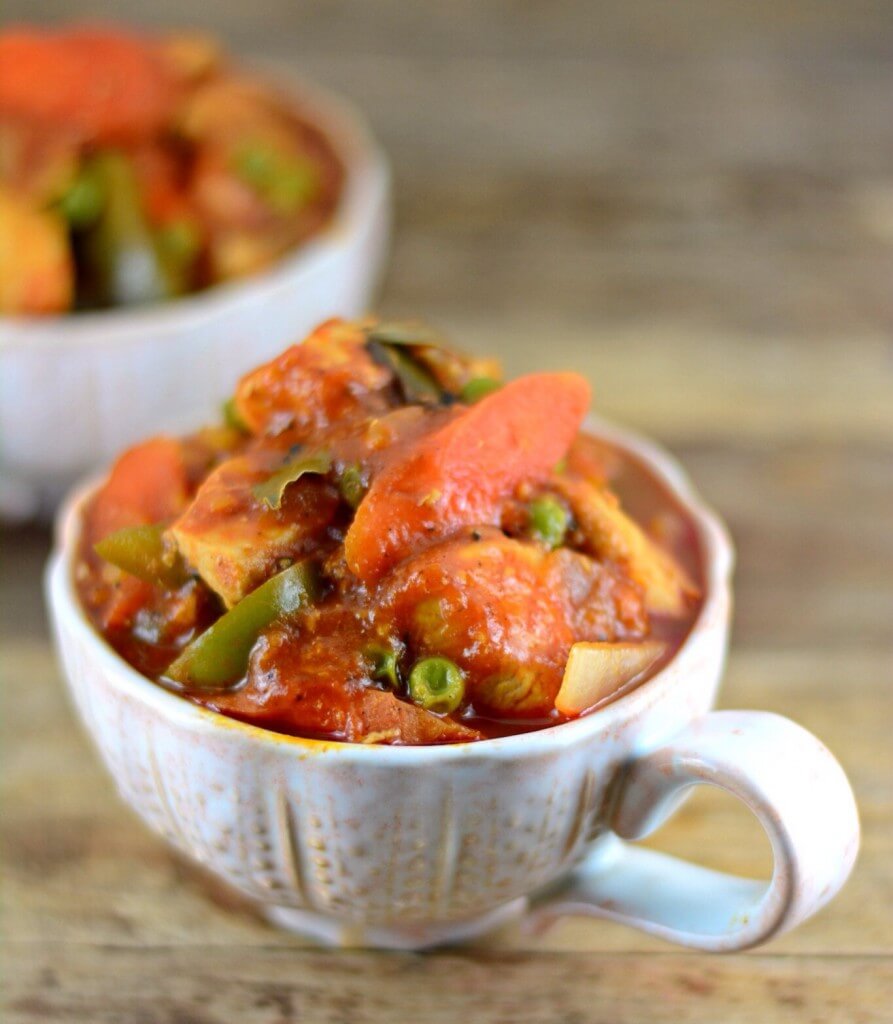 Chicken Afritada is a class Filipino dish with hints of Spanish influence. It is a tomato-based stew loaded with vegetables and flavor. This recipe from Jenny is a healthy spin on the classic stew. Cooked low and slow, the flavors in chicken Afritada have time to marry and marinate to perfection. Give it a try!
"Lately I have been experimenting with making Paleo versions of a few Filipino dishes that I grew up eating and between random scribbles on pieces of paper and relying on my memory to remember the exact measurements of each ingredient, I've finally decided that I will post them so that I can keep track of the substitutions I used!
This Chicken Afritada is a classic Filipino dish that has Spanish influences and can be classified as a thick tomato based stew. The ingredients from the original recipe are almost Paleo except for the potatoes, hotdogs, msg and soy sauce that are usually added. The key to making this flavorful is simmering the tomato sauce with bay leaves until the sauce is no longer tangy and almost reduces by half.
I ran out of sweet potatoes which I was planning to use instead of white potatoes but I loaded it with enough vegetables that it didn't fell like it was missing anything!"