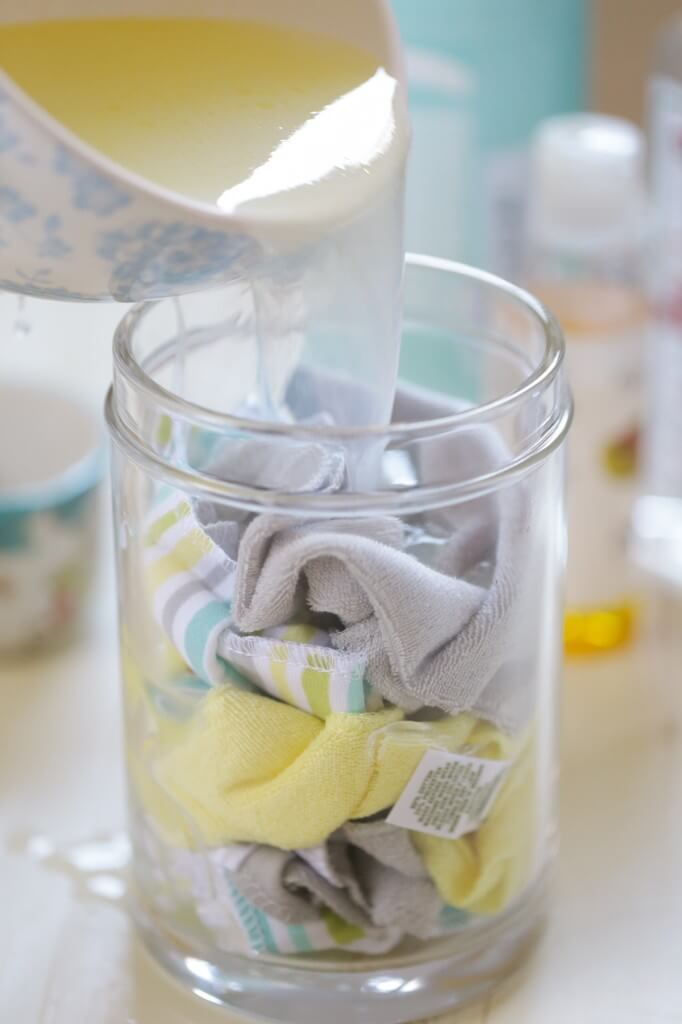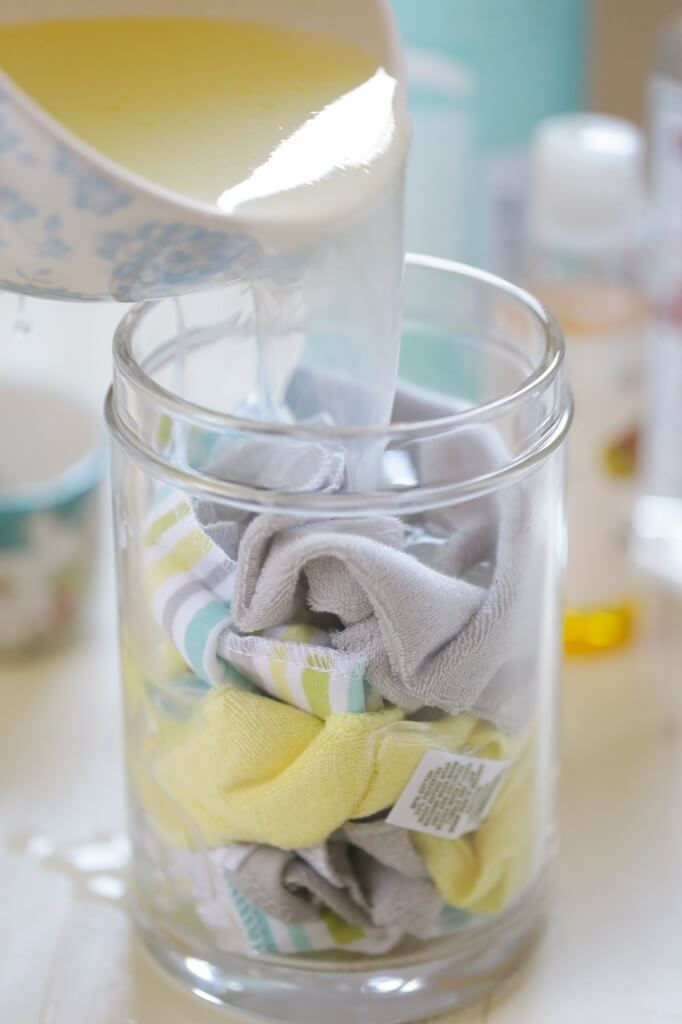 We seize every opportunity we can to save money and decrease our footprint on the earth by making everyday items at home. We love using our tea towels instead of paper towels and reusable food wrap instead of plastic or saran wrap. At the end of the day, these reusable homemade facial cleansing wipes are strong enough to remove your homemade foundation while remaining naturally gentle on your skin. They are easy to make, clean, and reuse!
Have you ever made your own facial cleansing wipes?
"Reusable wipes are not a new thing here at Live Simply. Two of my favorite DIYs are the reusable floor and surface wipes. Both are super easy to make and leave my home sparkling clean (which is no small task with two dogs, two kids, one husband, and eight chickens).
While many people feel overwhelmed with the idea of making homemade cleaners, I've found both reusable cleaning recipes require less time and effort to make and use than ordering and/or going to the store for a bottle of cleaner. Plus the savings are quite significant.
When a homemade product is super simple to maintain and packs major cleaning power, I'm much more likely to incorporate the product into a long-term lifestyle. That's why you will never find complicated homemade products here at Live Simply. Who's got time for that? Not this gal. Simple is the name of the game around here.
DIY Facial Wipes are the epitome of a simple beauty routine. Baby washcloths are used to make the wipes extra soft, durable, reusable, and affordable. I spent $3.99 for a pack of four washcloths at Target. A simple cleansing solution is then poured over the washcloths. This solution is created by only using four natural ingredients. Let's take a look..
H2O. Because this solution sits on the counter for weeks, I recommend using distilled or boiled water to keep bacteria from growing.
Witch Hazel. Witch hazel is a well-known, natural astringent that's used to remove excess oil from the skin. Witch hazel is also known for the treatment of acne.
Nourishing Oil. Since oil dissolves oil, it's only natural to add a nourishing oil to a homemade facial cleansing recipe.
Castile Soap. One of my favorite multi-purpose DIY ingredients. Castile soap is a concentrated vegetable-based soap with easy to recognize ingredients. I use castile soap for everything from homemade laundry detergent to body wash and hand soap. I recommend using either the Baby Mild Castile Soap or Tea Tree Castile Soap for facial cleansing."