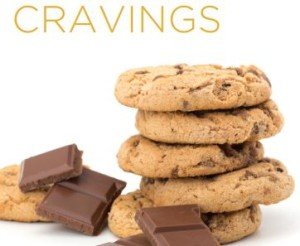 You've decided to change the course of your health. You're eliminating harmful foods and consuming more nutrient-rich foods. You're doing great! Then all of a sudden, bam! A craving for a pint of ice cream or a pan of brownies strikes and you feel crippled in your decision making. Where do these darn cravings come from, and why do they tend to have such a hold on us? What can we do about them? This post explores the source of cravings, what cravings actually are (and what they are not), and how to handle them.
"I've heard many people say they know what they can do to lose weight or regain their health, but somewhere along the way, they feel overpowered by these drives to have more or different foods than they planned on having. Oftentimes, they end up blaming themselves, thinking it's their fault, a matter of weak will or a lack of discipline. It's not. It's really a chemical-type reaction. I want to explain how this happens and how these reactions cannot block your efforts toward getting back to your ideal health and your ideal weight.
For starters, how do you know if you have cravings? How do you know if this is relevant to you or not? Well, it happens after you've planned out what you're going to have for your meal, and you've started eating. Somewhere along the way, your goal posts of what you want to have start to slide; they start to change. Midway through a meal you begin thinking, "Wow, I probably had enough. I may not even be hungry, but that was really good. I just want to have some more." These thoughts seem so internal and so conscious, it feels like it's a conscious decision that you're making. When you are preparing the meal, you think you want to have this certain amount of food, but along the way, you consciously change what you want. However, that's not really what's happening.
The other scenario is that you've planned out your day. You've planned out what you are going to eat for lunch and for dinner. Midway through the day (or afterwards), you feel like you're consciously choosing to change your plans, and you're thinking, "Well, I did this and I followed that, but I know that there's this thing in the pantry that's calling my name." This thought can be so powerful, and it can feel so compelling."