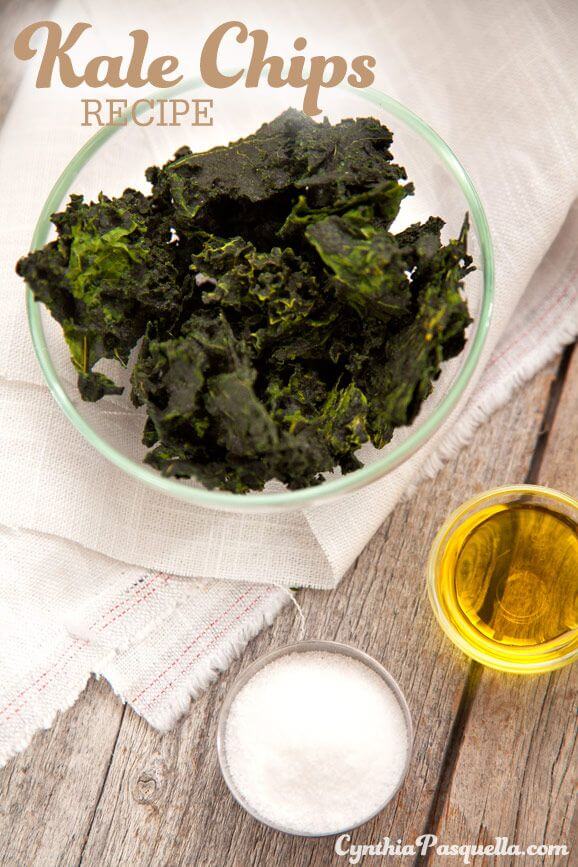 Crispy, salty chips are the ideal sidekick to dishes like hamburgers, sloppy joes, and chicken tenders. Unfortunately, not all potato chips are good for us (full of artificial ingredients and preservatives – yuck). But this kale chips recipe provides us with the saltiness and crunch we so love in potato chips without the harsh ingredients. Made with fresh kale, olive oil, and salt, this recipe is easy to make and is kid-approved!
"Here's the good news: I love a good chip. Give me a little crunch with a little salt and I'm in!
Here's the bad news: A lot of the chips being sold to us are actually really bad. They're greasy, too salty, too high in fat, and too heavy once you start eating them.
Lucky for you, there's a healthy way to make them!
I've made this recipe for my kids and my friends and they all love them! The best part is that they're delicious AND healthy.
Using kale gives anyone that happens to munch on them a great boost of vitamins A, C, and K which keeps our immune systems strong. It also has more iron than beef and contains lutein to keep our eyes in tip-top shape!
Let's get snackin'!"