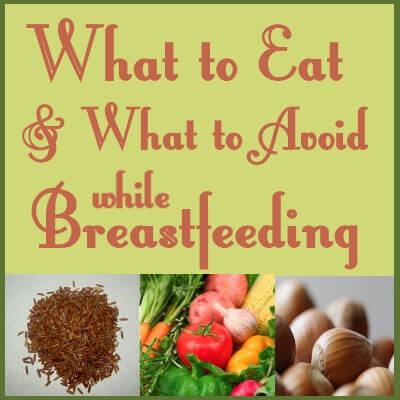 For a new mom, nutrition for breastfeeding is vital. Some (unexpected) foods can make your baby gassy, causing many tears for both baby and momma. On the flip side, there are many foods that encourage lactation and will help mom maintain a healthy milk supply for baby. In this article from Gretchen, nutrition for breastfeeding is explored and is complete with an easy-to-read chart to keep on hand for reference!
"Before my son was born, a friend forwarded me a "+/-" list of foods to enjoy more or imbibe less when lactating. The email was a forward of a forward, and the list was credited to a woman named Helen Gordon. I've searched the internet high and low and cannot find a definitive Helen Gordon to whom the list may have belonged. Additionally, it included foods such as parsley and turnips on the "eat more of" side, which I know are incorrect recommendations. (Parsley can affect milk supply and turnips can cause awful gas–for baby AND mom!)
Coupled with my own research, I took the idea of the "+/-" list and compiled a reference for breastfeeding mamas. Keep in mind that not all of the "Eat Less" foods may cause issue forever (or at all!). Also remember that there is no guarantee that the "Eat More" foods are perfectly fail-proof, but it's a good place to start  This list is meant to address the idea that in the early days of nursing, certain foods may cause an issue for baby or mama's digestion. There are plenty of resources available for foods that can increase/decrease supply. THIS IS NOT ONE OF THEM. Also note: this is a reference guide for what to eat MORE of or LESS of; I do not mean to imply that these are the ONLY foods a mama should eat!
I created a Postpartum Meals List for myself based upon this list. The only time food caused an issue for Bear was when I had coffee coconut ice cream after he was a few months old (what was I thinking?!). This list worked for us; maybe it can help you, too."