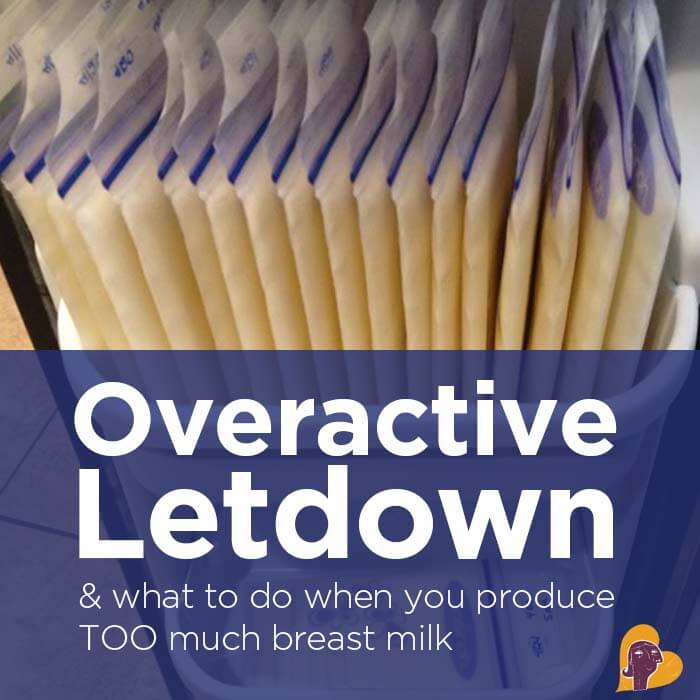 Overactive letdown describes the circumstance of a woman producing too much breast milk. We don't tend to hear about overactive letdown often, but it is certainly prevalent and can take a toll on both mama and baby. This post from Genevieve details what it is about overactive letdown that is frustrating and even painful and suggests natural ways to manage and control it.
"As nursing mamas, we often hear what to do if we have low milk supply. But what if we produce too much? It may sound like a luxury to have, but, believe me, overactive letdown can be extremely frustrating and wearying for everyone involved. I experienced it with my first child Griffin, and I'm in the thick of it with baby number 2, Miss Paloma.
Having too much milk can result in baby consuming too much foremilk and not enough hindmilk. Foremilk is the thin, watery, and lactose-rich component of breast milk that is great for hydration and quick energy. Hindmilk is the creamy and fat-rich part of breast milk that provides nourishment, satiety, and contentment. It's vital that baby gets a balance of both parts of milk to ensure optimal digestion and assimilation (not to mention a happy baby). Babies who receive too much foremilk suffer with excess gas (thinking farting, lots of belching, hiccups, etc.), hunger and even colic. That's because the foremilk can digest too quickly, without the fat of hindmilk to slow it down, resulting in malabsorption and intestinal distress, not to mention frequent feeding (and sore breasts!) since the milk isn't as satiating.
Hand in hand with overactive letdown is too fast of a letdown, which can frustrate newborns. Signs of fast letdown are baby choking, coughing, or pulling back at breast. Squealing, squeaking, or gulping excessively while nursing are also signs that the milk is coming out too quickly for baby's small mouth, throat, and stomach.
So, what's a mama to do?"