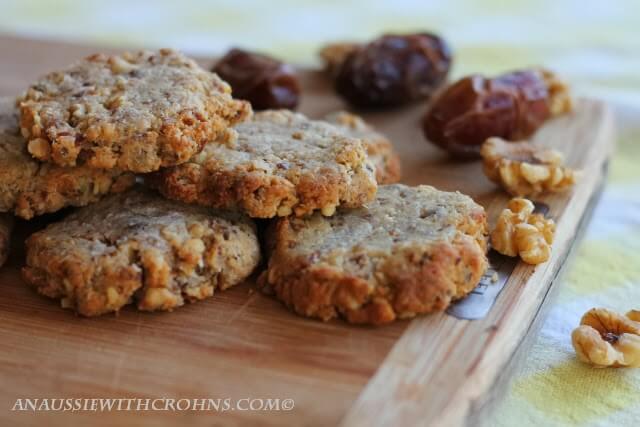 These tahini cookies pack a unique flavor that kids and adults will love. They are naturally sweetened with honey and coconut and won't last too long!
"I had to laugh while we were on holidays recently. Instead of going to the Ice Cream Parlor, my daughter and I couldn't wait to check out the local Health Food Shop in Merimbula. We spent a wonderful twenty minutes or so looking at everything in the little store, trying some samples and just amazed at the different products stocked. Who knew a Health Food Store could be so different in another state? 🙂
Daughter, Daisy, was thrilled with her freshly ground peanut butter and also found an amazing coconut milk ice cream. Yum!
I couldn't believe that I found the chunky Tahini Cookies I used to buy 20 years ago from our local Health Food Store. I haven't seen them for ages. So, being me, I grabbed my phone, jotted down the ingredients and started trying to recreate them as soon as we got home. After many different batches, here they are! I've got to tell you, all the teenagers that pass through my kitchen have agreed that these are AMAZING! Really good! (Yes, these are normal teenagers who eat sugar and grains every day, but they all loved these cookies.)  Very pleased cook here! 🙂
Do you like tahini? Everyone in my house knows it's one of my favourite, must have in the house at all times, foods. I LOVE it! I drizzle it over my Everyday Lunch Salad every day.
I just eat it because I love the taste of it, but I've Googled and found out it is high in calcium and protein and contains healthy omega 3 & 6. Yay!
Tahini Cookies.
Prep time: 10 mins
Cook time: 10-12 mins
Makes 30 cookies."