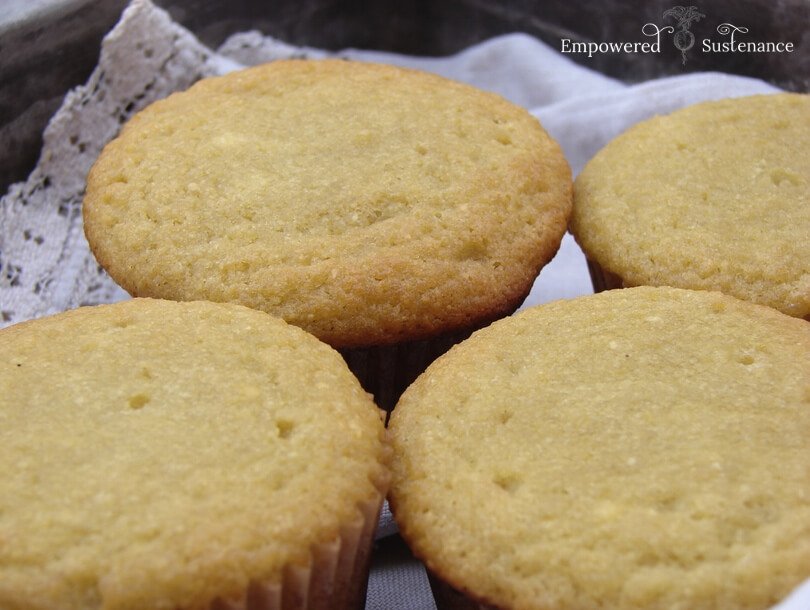 Cupcakes are terrific treat that can also be beneficial to your health when made the correct way! These paleo coconut flour cupcakes are made with nutritious coconut oil, protein-packed eggs, and naturally sweet honey. When topped with creamy paleo frosting, these cupcakes are perfect for birthday parties or other gatherings!
"These coconut flour cupcakes contain nourishing coconut oil, protein-and-vitamin-rich eggs, unrefined raw honey, and satiating coconut flour. It is my go-to recipe for a quick but impressive dessert. I'll often serve them spread with apple butterand sprinkled with fresh berries. The coconut flour cupcakes themselves require only about 10 minutes of prep, so I can whip them up with a moment's notice.
If you wish to invest a bit more time, top these cupcakes with one of the Paleo frosting recipes that I've gathered below. Many of the recipes are also SCD/GAPS-friendly.
This coconut flour cupcake recipe is from my digital cookbook,Indulge and Heal: 40+ treats without grains, dairy, nuts and refined sugar. I created this book to fill the gap for Paleo/GAPS desserts that do not include almond flour. (Ah, my nemesis almond flour 
 !) Just a few of the recipes contain sunflower seeds, which should be used only rarely like almond flour, but otherwise the recipes are nut/seed free (with the exception of coconut). More than half of the recipes are egg-free."