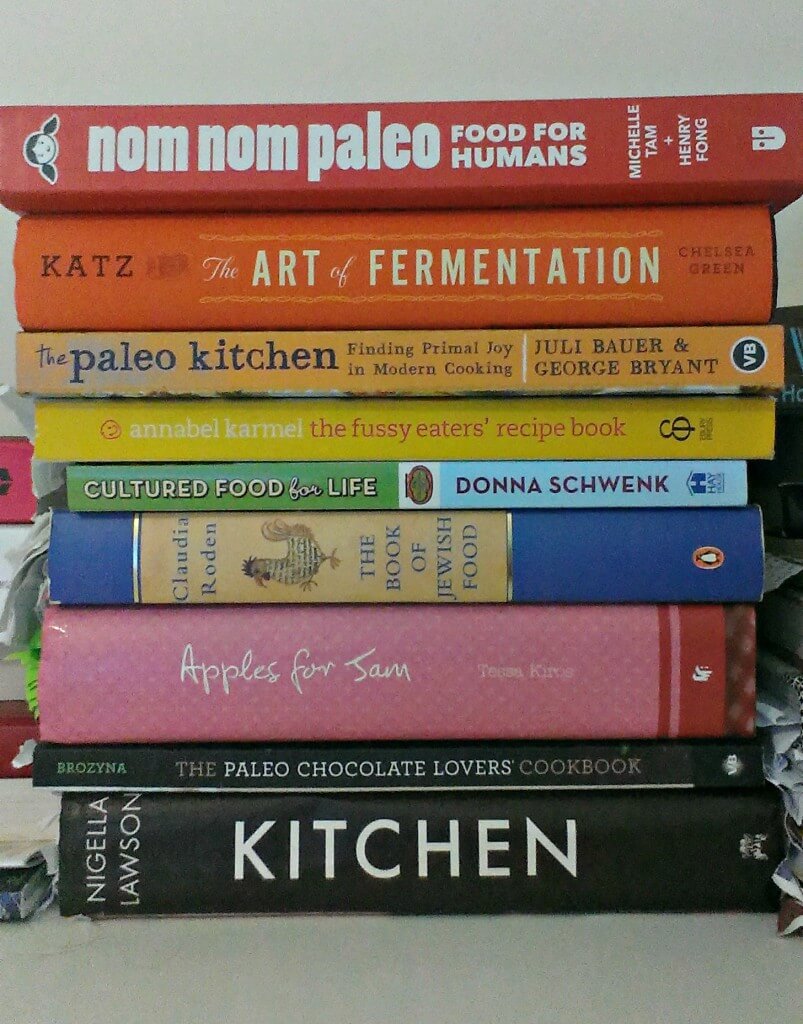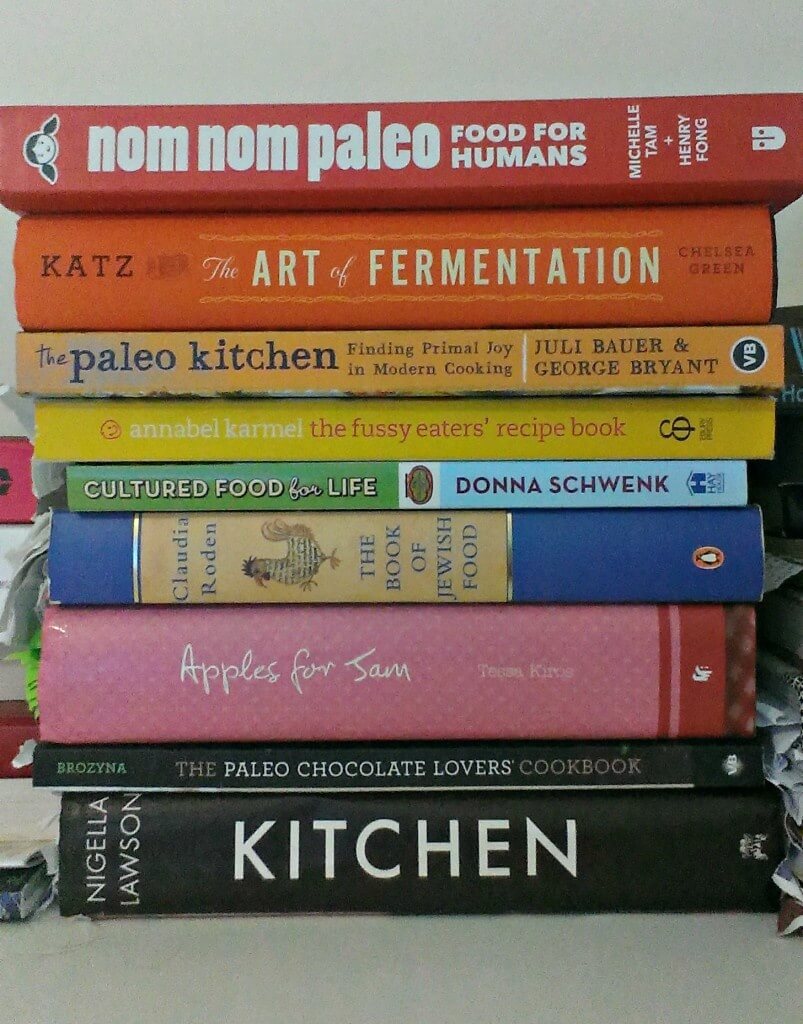 There's something about cookbooks that makes me feel extra domestic. I can remember flipping through my grandma's old cookbooks while watching her whip up recipes she had memorized long ago. I had so much fun discovering new dishes, and even familiar dishes like meatloaf and pizza with a different spin. I love old cookbooks and new ones. Each tell a story through food. When it comes to cooking real food, I rely on cookbooks even more. You see, I wasn't raised on real food, it's not in my blood. So I'm still in a major learning process when it comes to cooking with unfamiliar ingredients and substitutes. This kind of adventure is exciting, but I definitely need some guidance until, like my grandma does, I am able to cook numerous recipes from memory. That's why awesome healthy cookbooks like the ones recommended here are so amazing. They provide real food recipes in formats easy to read and understand, with gorgeous photos. Check them out!
"I recently moved my all time favourite cookbooks (as evidenced by the overflowing bookmarks sticking out of each book) to a separate area as I refer to this on a daily/weekly basis for inspiration and wanted to have them close to hand, rather than search through my embarrassingly overcrowded cookbook bookshelf. That inspired me to put together this post: A Rainbow Of Cookbooks Any Foodie Would Love As A Gift 2014.
Here's more about each cookbook:
Nom Nom Paleo: Food For Humans by Michelle Tam and Henry Fong – not only is this book super fun and entertaining to read through, the recipes are incredible – each one more delicious than the next. Our favourites in the cookbook include chicken nuggets and brussels sprouts chips – both of which my kids can't get enough of.
The Art Of Fermentation: An In-Depth Exploration of Essential Concepts and Processes from around the World by Sandor Ellix Katz – I absolutely love this gem of a book – it comprehensively explores everything you could ever want to know about the magical art of fermentation – and more!
The Paleo Kitchen: Finding Primal Joy In Modern Cooking by Juli Bauer and George Bryant – a beautiful, vibrant cookbook full of inspiring recipes.
The Fussy Eaters' Recipe Book by Anabel Karmel – I cook from this book heaps and love paging through it with my kids as it's bright and inviting and features tons of images for happy children enjoying nourishing food."