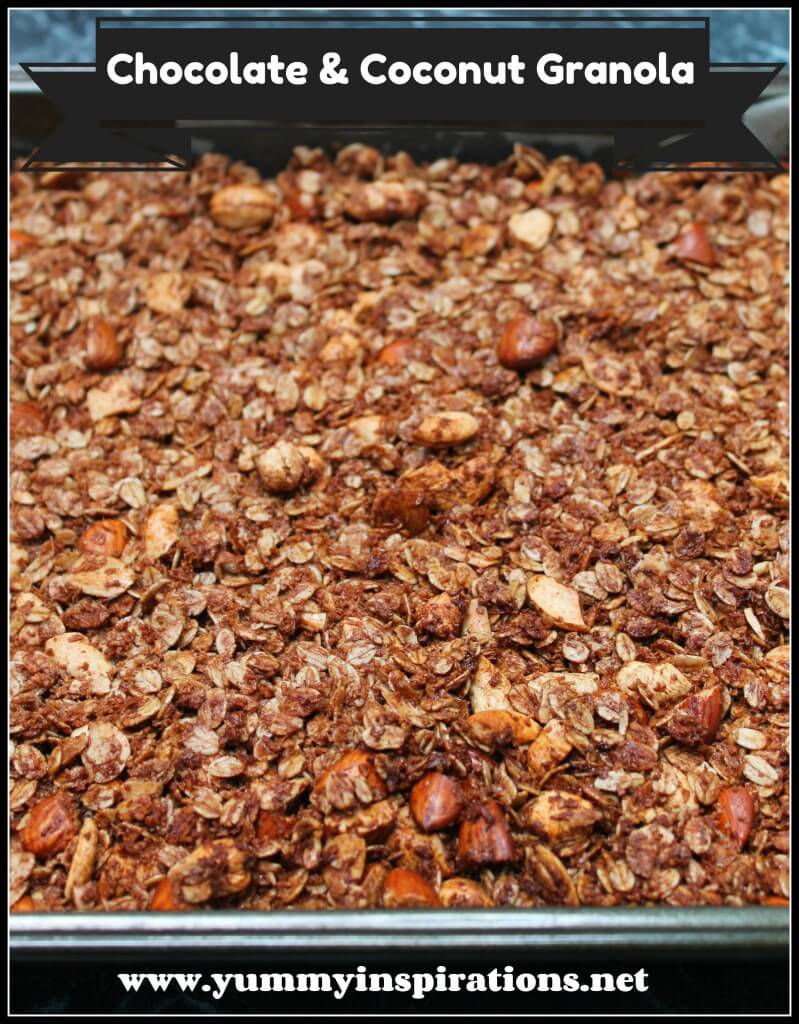 Granola makes for a wonderful breakfast or snack, and is a blank canvas to include your favorite healthy nuts, etc. This chocolate and coconut granola recipe is warm and delicious, naturally sweetened with good coconut and cocoa.
"I tidied up my overflowing bookshelf of cookbooks the other day and came across a cookbook full of kids recipes. (It was this one if you're interested!) I handed it to my 5 year old to page through and find something he'd like to cook together. He picked the granola recipe… I decided instead of following the recipe in the book, I'd create my own with ingredients from our pantry and flavors that we enjoy… and that's how this Chocolate Coconut Granola Recipe came to be!
Making granola is a really fun cooking with kids activity because you/they really can't mess it up! In involves lots of measuring and mixing, so no stress about over mixing or adding the wrong volumes.
When the chocolate was added to the oat mixture my 5 year old let out and excited "OHHHH YEHHH" at the sight of the chocolatey goodness… well you can understand why when you actually SEE the chocolate coated oatey/nutty raw mixture…
About the nuts – have a cup measurement handy and fill it with 1 or more nuts of your choice. In this instance we chose about a quarter of a cup of slivered almonds and the rest was about 50/50 cashews and whole almonds. I got my 5 year old to help me break up by hand the cashews and chop (with a child safe knife) the almonds."