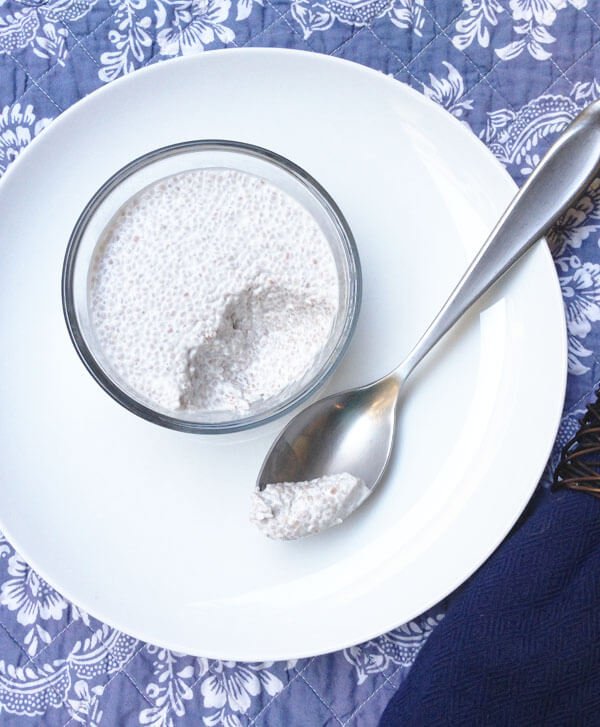 This coconut and vanilla chia seed pudding is a delightful desert. Made with a base of coconut milk and maple syrup, it is naturally sweet. The chia seeds add a filling element that brings the protein and nutrition. You can whip it up quickly and easily!
"This recipe is from the Naturally Sweetened Desserts Community Cookbook, which I am loving! It was submitted by Amy from Real Food Whole Health. Check out her awesome site. She's a real food based nutritional therapist and certified GAPS practitioner.
I used to eat a lot of chocolate chia seed pudding when I was vegan, so I was feeling nostalgic when I made this. Plus, I'm a sucker for easy recipes. Cooking as often as I do is hard enough. I also liked how this recipe can easily be adapted for different flavors, which makes it more like a cooking technique than just a recipe. This recipe doesn't use much maple syrup, which is fine by me, I prefer to eat less sugar anyway. But, if you have a sweet tooth you may need to add more sweetener.
Easy Coconut & Vanilla Chia Seed Pudding
Serves 4-6
Ingredients
2 cans organic coconut milk (Native Forest or Natural Value brand) or 3
c homemade coconut milk"