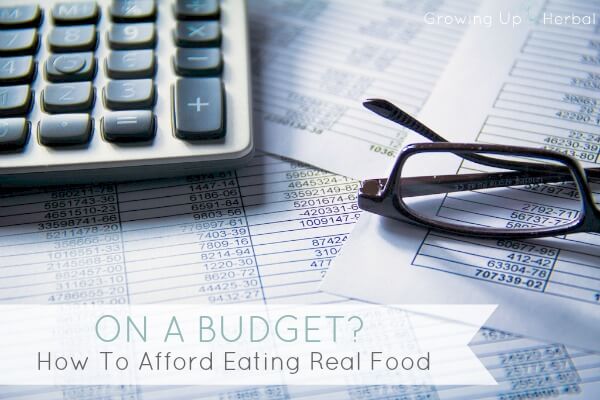 It's an understandable thought: how can I afford to eat a real food diet when my family is on a budget?  But don't stress out. It is absolutely possible to afford eating real food on a budget, even a tight one. All it takes is some focus and planning in order to ensure that your family is receiving the best nutrition. Isn't that worth it? Meagan offers a wonderful list of practical suggestions for how to eat real food on a budget. Check it out!
"There are no two ways about it. Eating healthier costs money… sometimes more money than eating cheap junk, but the rewards far outweighs the cost.
First off, knowing you're doing something good for yourself and your kids builds confidence.
Second, feeling good and looking good builds self-esteem.
Third, investing in your families health now builds savings in the future (less doctor visits, expensive meds, and long-term health problems).
Knowing all of that makes it worth the extra cost, but telling that to your checkbook won't cut it.
Below are some ways to help make your real food eating habits a bit more budget friendly. These are all things that I've done and mostly still do. Believe it or not… they make a difference!
Decrease your budget in other areas so you can increase your food budget
Plan meals and don't impulse buy without a list
Take advantage of cheap meals like beans, soups, and pasta dishes
Keep track of food inventory and plan meals around it – example: produce, pantry items, freezer items"