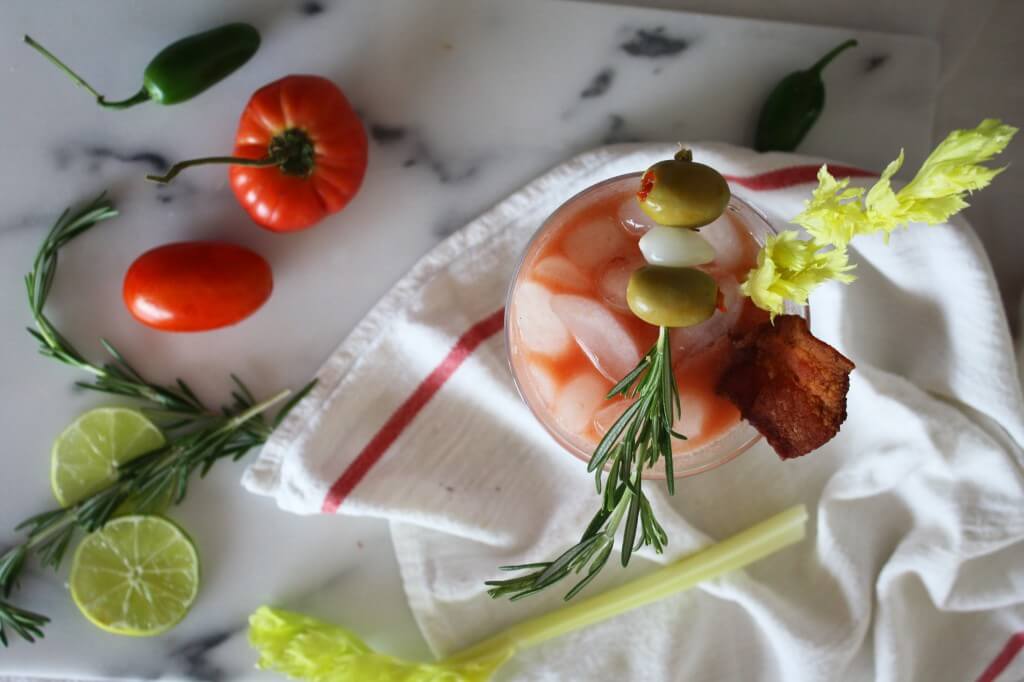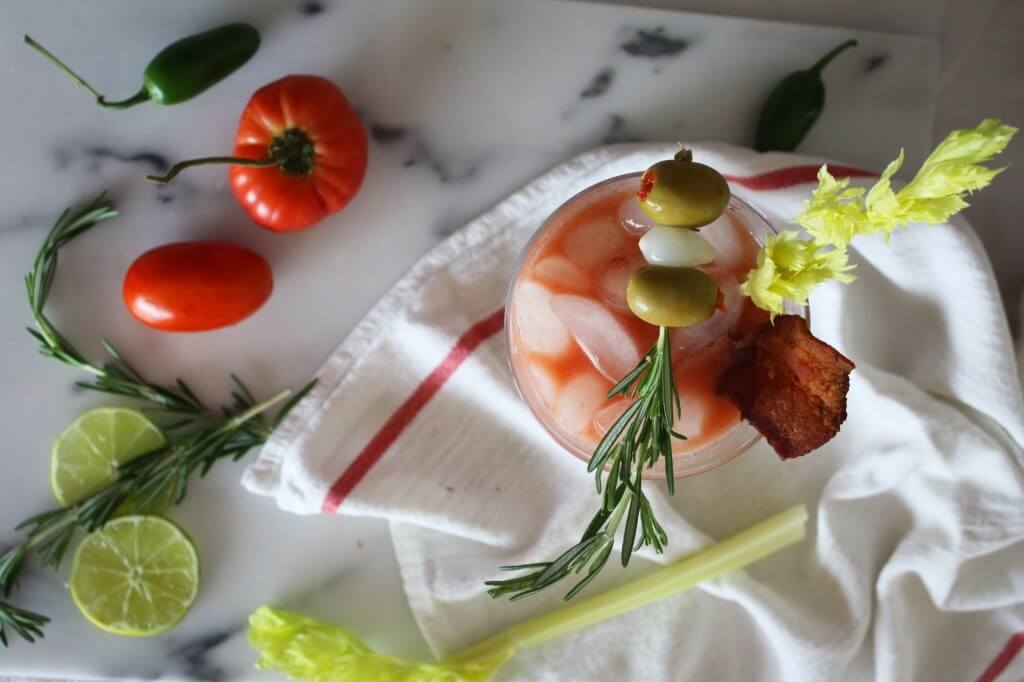 If you're eating a real food diet, then chances are you've said goodbye to your diet sodas and PSL from Starbucks. You've probably ventured into making your own drinkable delights like lavender peach iced tea, hot chocolate, and coffee with weird stuff in it. Another beverage group that can prove to be difficult to surrender is that of cocktails. Long Island Iced Teas, Martinis, and Margaritas are (unfortunately) filled with additives and lots and lots of sugar.
That's why this recipe is such a hit. Do you miss your Bloody Mary at Sunday brunch? Look no further. This real food Bloody Mary recipe is made with fresh tomato juice, jalapeños, lime, and other ingredients that won't be rough on your system. So the next time you host a brunch party or just want a little treat after a long week, try making this delicious Bloody Mary. We'd be willing to bet that it'll be the best-tasting one you've had!
"My garden went bonkers this year, especially in the tomato department. I've made salsas, sauces, sliced them, diced them and cooked with them every which way you could possibly think of.
But the one thing I didn't do with them was juice them. Until the idea of the ultimate Bloody Mary came to me…fresh tomato juice, I mean just juiced tomato juice. Can you imagine?
Using my very favorite juicer, the Breville Fountain, I began juicing the tomatoes. This particular Breville Fountain has a dial on it so you can bring down the speed on the juicer, so for soft fruits like tomatoes, I dialed it down to a 1. Perfect.
I added some jalapenos from my garden as well. Then the lime went in. With everything juiced, it was time to season it up!
Horseradish, Himalayan pink salt, celery salt, freshly ground smoked pepper, a little Worcershire, garlic and onion powder…then add a fresh sprig of rosemary, speared with olives and cocktail onions, a crisp piece of bacon and of course, the mandatory celery stalk and voila, the Ultimate Bloody Mary!"