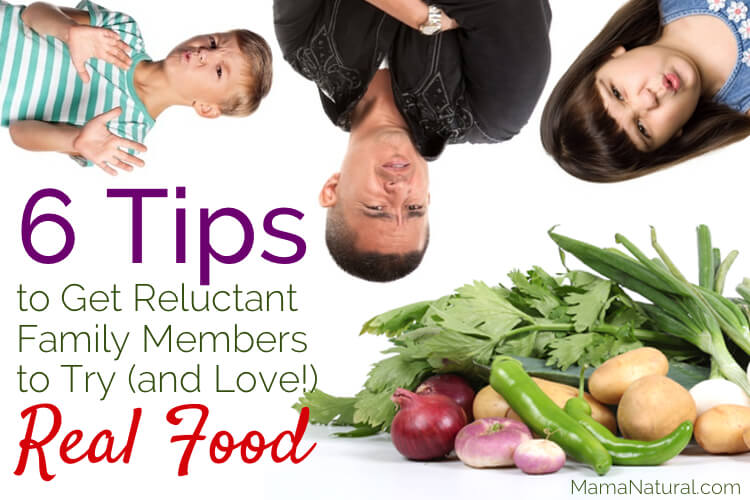 It seems that every family has that one picky eater who is more reluctant and stubborn to try new and different things. Maybe your family has more than one reluctant member when it comes to trying real food. But these excellent tips from Mama Natural will help you to convince your family members to try real food and even love it!
"When I first met my husband, he drank soda all day, had a freezer full of hot pockets, and ate "just add water" pancakes from a mix most nights. Seriously.
He can also be a wee bit… stubborn. So let's say I had my work cut out for me!
Believe it or not, my husband is now pretty passionate about real food! And if he can come around, your partner can to.
Here are 6 tips to get reluctant family members to try (and love!) real food.
1. Share information
When introducing the idea of switching to a real food diet, be clear about what real food is and is not. Many people associate "healthy food" with "tasteless food products," but as we know that is the opposite of real food! Real food is food that is grown and harvested as naturally and sustainably as possible. It's nourishing, wholesome, and scrumptious!
Tell your family members that the fat in real food is actually good for them, and that they're free to eat lots of it (while the fat in conventional food is usually bad and best avoided). That means: no more low-fat food! In fact, let them know that you will be using more butter, cream and bacon grease. Yum!"