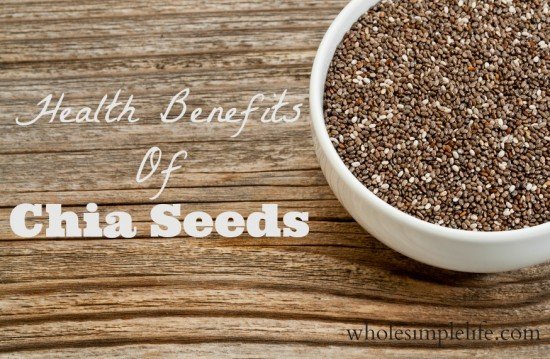 Don't judge them by their size. Chia seeds, although very, very tiny, pack a major punch in the health benefit arena. Chia seeds are easy to incorporate into various meals, smoothies, and shakes, and can add great nutrients to your food. This post from Hannah explores the health benefits of chia seeds and why we should all be consuming them!
"Why Eat Chia Seeds?
Chia seeds have been gaining a lot of popularity lately and for good reason. They contain a host of health benefits. They are more shelf stable than flax seeds and they don't require being ground up to be digested, like flax seeds do. Chia seeds are also one of my favorite smoothie add-ins. Chia seeds are a tiny little grayish seeds that are from a flowering Chia plant in the mint family native to Guatemala and Mexico. The word Chia actually means "strength" in the Mayan language. Chia seeds are tiny, have no flavor and are so easy to add to your diet!
Chia seeds contain an array of nutrients. The recommended daily amount is at least 1 tablespoon up to 3 T. I usually buy Nutiva Brand chia seeds from Costco in a big bag, but you can also purchase them on Amazon. At room temperature they keep for 2 years. When exposed to water/liquid the chia seeds form a gel coating and expand to more than 12 times their size and weight. Soaking chia seeds first in liquid to create a "gel" (1 c. liquid/2 T. chia seeds, stir, let stand 10 minutes) is the preferred method of consumption as it makes them easier to digest. Chia seeds soak up whatever flavor they are paired with so you can add them to juice for an energy drink, to pudding, gravies, sauces, smoothies and more."