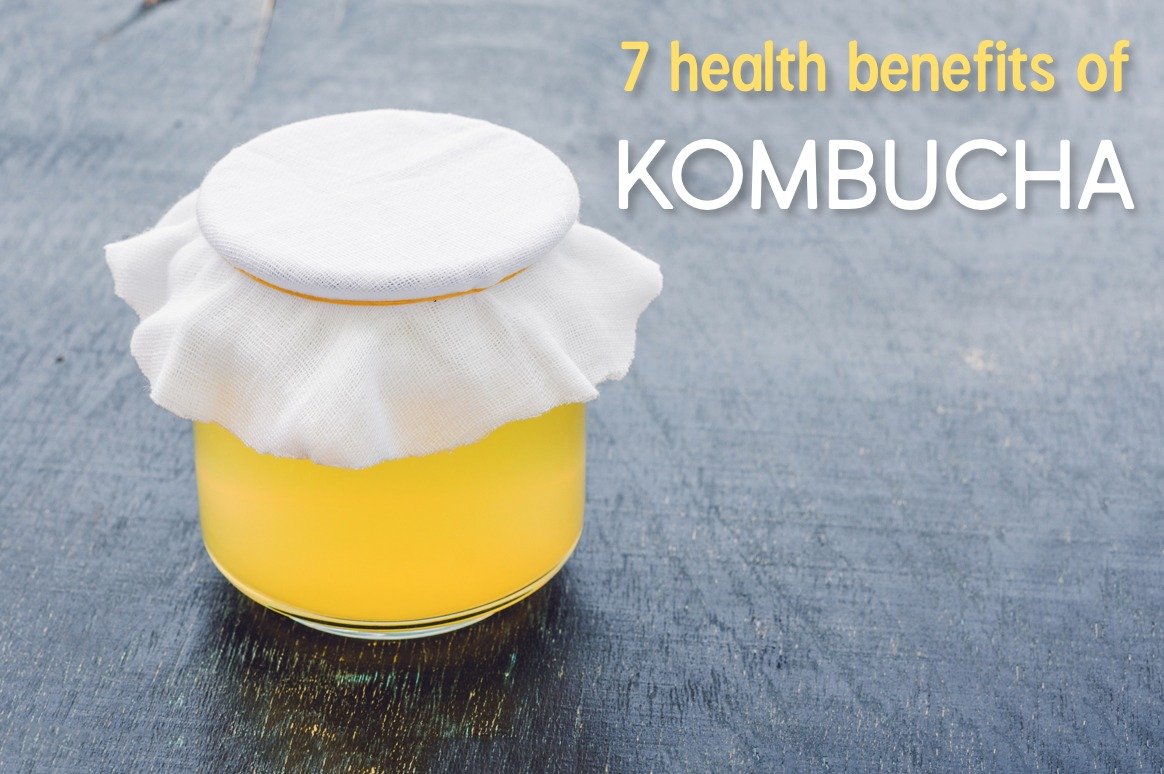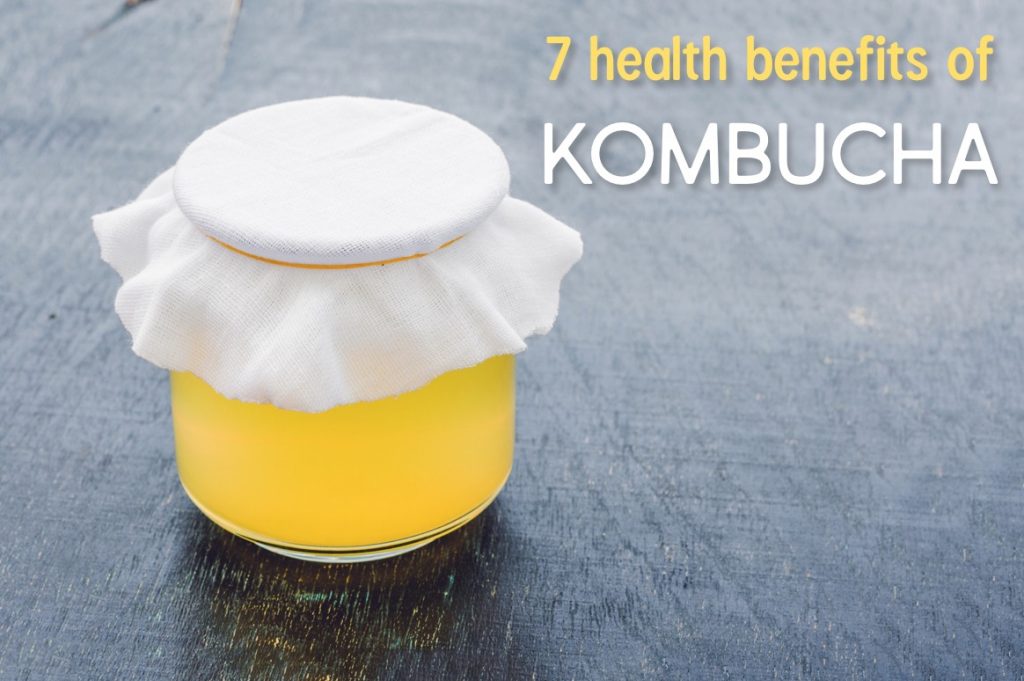 Have you heard the hype about the ancient fermented tea drink known as kombucha, but aren't sure if you can get on board? Are you looking for ways to add fermented foods into your diet, but are wanting something different than sauerkraut?
Listen up soda-lovers, beer-lovers, and juice-lovers: this one's for you.
What is Kombucha?
Kombucha has been held in high esteem over the centuries because of its vitamin, probiotic, and enzyme content. Today, it has regained popularity in wellness circles for the same reasons, and you can even find it lining the shelves of many mainstream grocery stores.
Kombucha is a fermented tea beverage made with black tea and sugar. Because of the fermentation process, it has a fizzy texture and is also both sweet from the sugar and tangy from the fermented tea. This makes it a favorite replacement drink for those who enjoy but are avoiding soda, wine and/or beer, and juice.
Many people find kombucha to be most beneficial when consumed on a daily basis; however, there are some cautions. Due to its slight alcohol content and caffeine content, pregnant or nursing moms should consult with their care provider before drinking kombucha regularly.
So what causes the black tea to ferment and become so probation-rich? That would be the SCOBY.
What is a SCOBY?
SCOBY stands for Symbiotic Colony of Bacteria and Yeast. A SCOBY is a colony of microbes (living, healthy organisms) that turns the sweetened tea into a beverage rich in probiotics.
Fair warning: SCOBYs are weird. They look sort of like ugly mushrooms, they feel slimy, and they may weird you out at first. But the SCOBY does not add an odd taste to kombucha, and you do not consume the SCOBY when you drink kombucha.
SCOBYs can last for years when cared for properly. During the fermentation process, the "mother" SCOBY will often grow a "baby" SCOBY on top, which can be separated to brew other batches. These "babies" are great to keep on hand for your own brewing or to give away to friends and family who may want to start the kombucha-brewing process themselves.
What are the Benefits of Kombucha?
The primary reason kombucha is beneficial is due to its high probiotic content. More and more research is emerging regarding the importance of gut health and its effect on the rest of our bodies and wellbeing. Drinking kombucha is believed to greatly benefit the health of the gut.
While it won't serve as a one-stop-shop for nutrition, its probiotic content makes it worth incorporating into your diet (plus, again, it tastes great!).
1. Boosts Energy
Kombucha keeps the bacteria in the gut balanced and promotes an increase in good gut bacteria. Because of this, drinking kombucha enables one to digest food more quickly and thus provides natural energy.
2. Improves Digestion
Most of the evidence regarding the benefits of kombucha for digestion is anecdotal, but impressive nonetheless. Most people probably experience an improvement in digestion because of kombucha's probiotic, enzyme, and beneficial acid content. This will help maintain a proper bacteria balance in the gut.
3. Rich in Antioxidants
We know how important antioxidants are in the full-functioning of our biological processes. Even from mainstream media, we are being constantly encouraged to consume more antioxidant-rich foods. Antioxidants help support the immune system, and luckily for us, kombucha is a very inexpensive and very beneficial source of antioxidants.
4. Strengthens Joints
Compounds known as glucosamines are often recommended for joint health because they increase amounts of hyaluronic acid in the body. This helps both lubricate and protect joints. Kombucha is a natural source of glucosamines, and may provide relief for sore or aching joints.
5. Helps Weight Loss
Because of kombucha's natural ability to promote healthy and balanced gut bacteria, many people experience weight loss when drinking it regularly. Kombucha keeps digestion regular and therefore may help control appetite.
6. Detoxifies Liver
The liver is the organ most responsible for detoxification in the body. It is important that the liver itself is detoxed from time to time to help it function optimally. Since kombucha is high in Glaucaric acid (beneficial to the liver), it aids in detoxification of the liver.
7. Supports Immune System
As mentioned above, kombucha has a high antioxidant count, which boosts the health of the immune system. Additionally, kombucha contains D-saccharic acid-1,4-lactone (DSL) which is immensely rich in antioxidants. DSL has been attributed to beneficial detoxification even at the cellular level.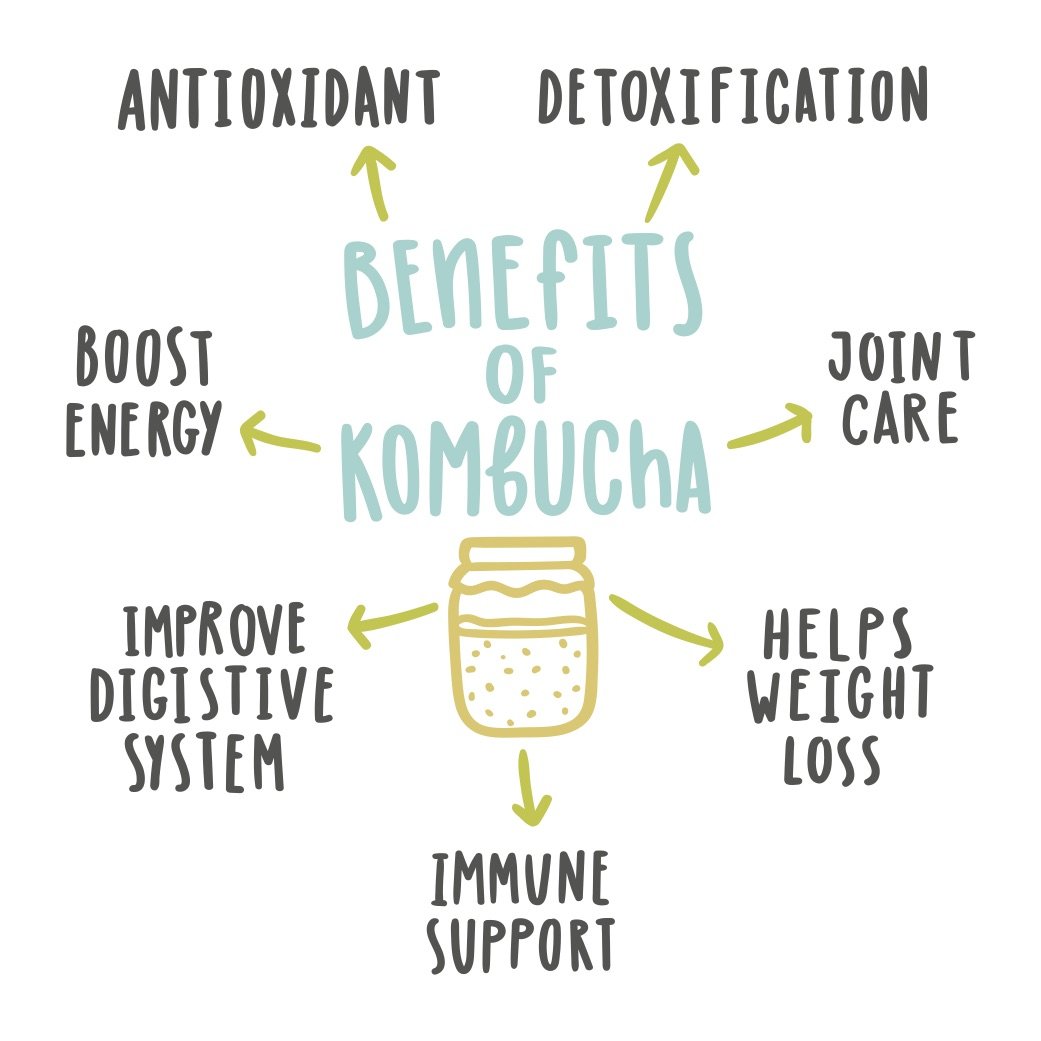 How to Make Kombucha
While the process of making homemade kombucha can seem overwhelming, once you complete the process once or twice, you'll feel like a pro. There are several steps, but each are simple.
If you're new to the kombucha-making process, here is a fantastic recipe and tutorial that walks you through each step clearly and concisely.
Where to Buy Kombucha
If you're not interested in making your own kombucha, or if you're pressed for time, you can purchase pre-made kombucha that is just as beneficial as homemade plus the added convenience. There are many reputable brands, but our favorite is GT's.
Have you ever tried kombucha? What did you think?!