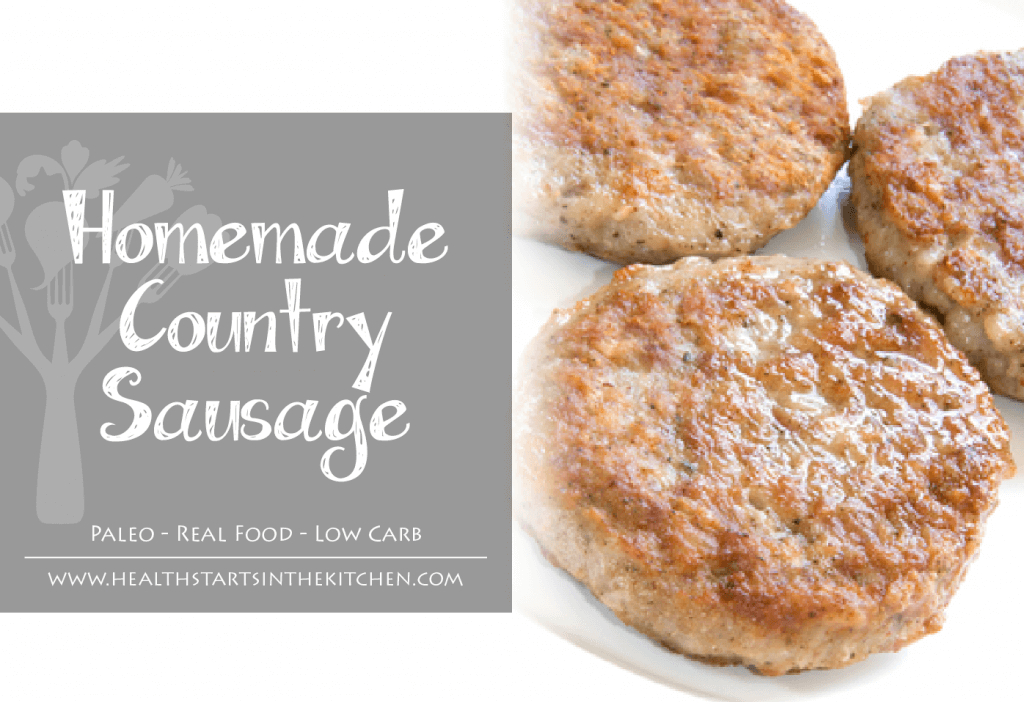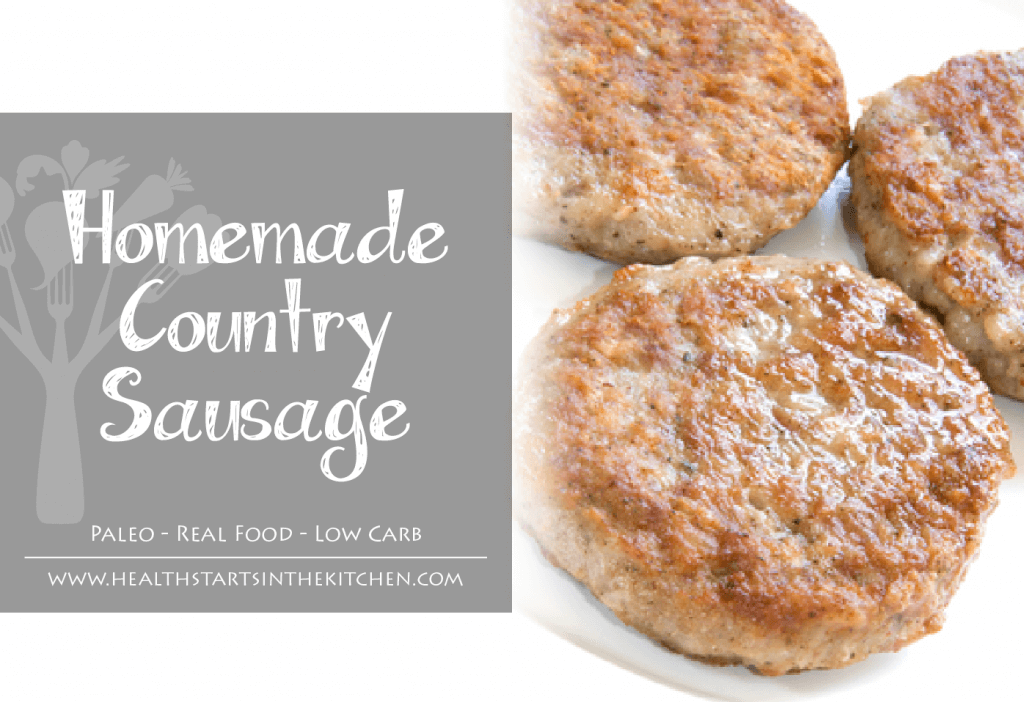 A fond memory I have is one of my grandmother making good ol' fashioned country sausage for my extended family on Sunday mornings after church. I've never gotten around to asking her exactly how she makes it, but I guarantee it's not pre-made off the shelves of the grocery store. Healthy and homemade country sausage is easier to make than you might think. With pure ingredients like good ground pork and simple organic spices like sage, paprika, and crushed red pepper, this sausage is not only simple to make, but it is also something you can feel good about feeding to your own family.
"Twice a year we purchase 1/2 a Heritage Breed, Pasture Raised Hog from a local farmer. It saves us so much money! And I can't even explain how much better it tastes that any other pork we've ever had.
While we do have the option to get the ground portion of our hog made into sausage at the butcher, we prefer to season it ourselves as needed. I'd rather have a bunch of ground pork in the freezer that I can use plain in recipes or mix into sausage – instead of having all sausage.
And even if you aren't buying bulk pork, you can save a TON of money buy purchasing ground pork, compared to pre seasoned sausage. You also can adjust the seasonings to your taste and know that there's no junky fillers or msg!"