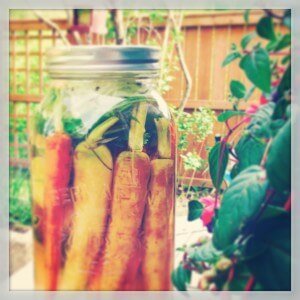 Fermented foods have wild benefits for your health. Not only are they packed with nutrients, but they taste great and can add a unique flavor to a variety of dishes. If you are looking for a way to easily incorporate more fermented foods into you and your family's diet, this post is for you. Find out how you can make quick fermented veggies with fresh and few ingredients like cilantro, garlic, and salt in order to increase your intake of probiotics without a lot of fuss.
"Being a busy mom with a hectic life, people have asked how I find time to make traditionally-prepared food in my home.
There are many foods I make, but the one that's a constant is fermented vegetables.
The other day, I made 2 jars in under 5 minutes."