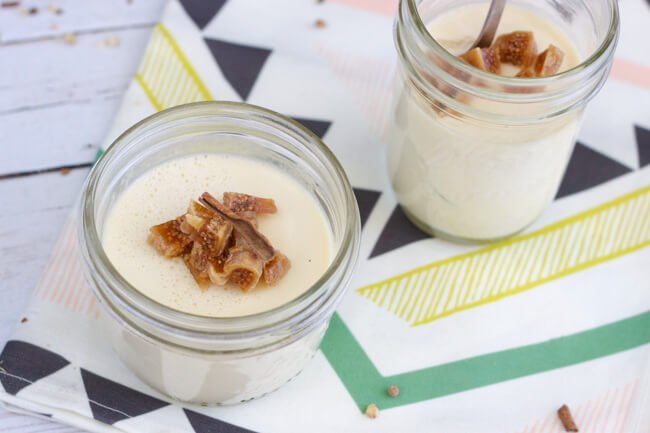 This delicious paleo vanilla chai latte panna cotta is the perfect desert. It is light, yet perfectly sweet and satisfying. Made with healthful ingredients like gelatin, coconut milk, coconut cream, chai tea, and raw honey, it is an ideal blend of good nutrition and good eats. Give it a try!
"Panna Cotta is one of my favorite desserts. Although it sounds and looks sophisticated, it is easy to make. It's also a perfect recipe for those following an autoimmune paleo protocol and for those of you that are allergic to eggs. This recipe is grain-free, egg-free and dairy-free!
Once you get the base down, you can change your flavors and toppings by season. In the fall, I like to make a Paleo Pumpkin Panna Cotta and in the winter, I make a Paleo Pomegranate Panna Cotta. Today, I am excited to share this creamy and luscious, Vanilla Chai Latte Panna Cotta with you. This is a great option for serving to guests, as you can make it ahead of time!
Panna Cotta uses the nourishing food, gelatin. Gelatin is great for skin, hair, nail and joint health.
To get the proper creamy consistency of panna cotta, I highly recommend using a thick coconut cream. This is the best one that I have found for making dairy-free cream based desserts. I also like that it is made of 100% coconut, with no additives or gums."