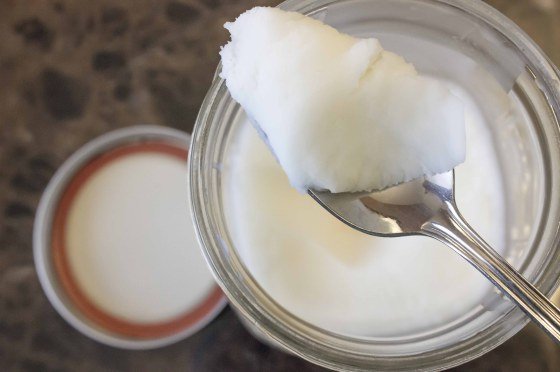 Your great grandmother may have been on to something when she would render lard for cooking and baking. Because of our recent culture is largely anti-fat (all fat), it may be difficult for us to wrap our minds around lard being good for our health. But just like coconut oil and olive oil, lard adds vitamins and good fats to our dishes like stir fry and cake. Plus, it tastes delicious, is very affordable, and simple to make! You can easily render your own lard by following these brief steps. Keep it on hand for whenever you need it!
"If someone told me a couple of months ago that I'd be writing a blog post on how to render your own lard, I'd say they're crazy! Move over Crisco, there's a new fat makin' girl in tha house.
We are all familiar with this stuff, in fact, I have a container in the back of my fridge from a couple years ago – yes, time to toss it!
Crisco is commonly used in pie crusts and other flaky baked goods, and claims to be "all vegetable shortening" but it is full of hydrogenated oils, GMO soybean oil and some other junk I can't pronounce.
We've become so accustomed to the fast paced world of "I need that now!", that rendering lard has become a lost art and totally foreign to most people – including me – until now!
It might be hard to wrap your head around this seeing as most of us come from a fat-phobic world. I know I did before going keto, but pure, organic lard has many wonderful health benefits such as:
High in Vitamin D
A great source of monosaturated fats, the same fatty acids found in avocados and olive oil which has wonderful benefits to cardiovascular health
Excellent fat for cooking and baking
Cheap and easy to make
It's funny how lard gets a bad rap. Contrary to popular belief, it will not clog your arteries. Clogged arteries come from eating a high inflammatory diet full of unhealthy fats (re: Crisco), excess carbohydrates and sugar.
So, embrace the healthy fats and let's get to it…"