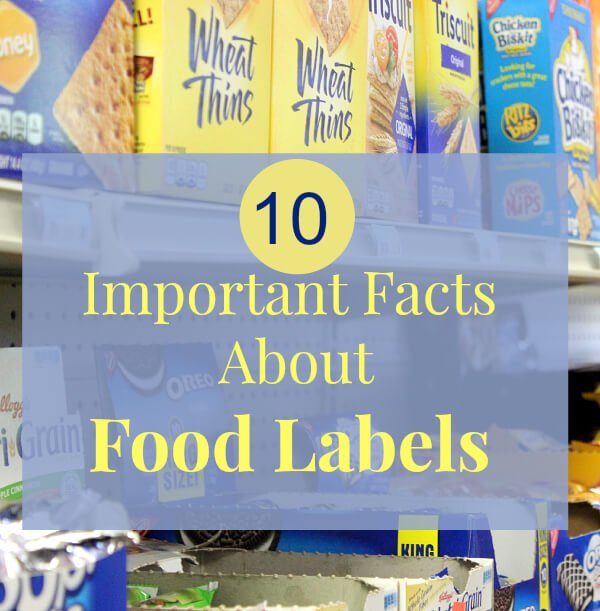 Grocery shopping for the real foodie sometimes feels like an intense project. Although it certainly becomes more routine over time, the initial efforts to meal plan, make a budget, and decide which organic foods can fit in that budget can take some time. What takes even more practice is discerning ingredients in foods. With the real food movement gaining popularity in recent years, more and more companies are moving toward making changes in the way they process foods. We're starting to see more packaged foods with the labels of "natural", "organic", "grass fed", and "free range". But how can you read between the lines to know what's really in your food?
"Food labeling is not what it seems. Due to lapses in government regulations it's hard for the consumer to know exactly what they're eating or drinking. Here are 10 facts that may help you choose wisely.
10 Important Food Label Facts
1. If you're looking to avoid GMOs (Genetically Modified Organisms) don't trust the word "natural" on the label.
The Consumer Reports Food Safety and Sustainability Center tested more than 80 processed foods containing corn or soy looking for genetically engineered (GE) DNA. Since food companies are not required to label GE ingredients, it's up to consumers to figure out what does or does not contain GMOs.
Consumer Reports compared conventional products (those with no label claims), organic products (which are permitted to contain GE ingredients" as well as products with a Non-GMO Project Verified Label (which should contain no more than 0.9% GMO ingredients and have verification testing) and products with a natural label (which are not required to be Non-GMO despite the fact that many consumers think and believe they should).
"We found negligible levels of GE corn or soy (0.9% or less) in samples of products that had either an "organic" label or a "Non-GMO Project Verified" seal. Since these labels have third party verification, they are the most reliable and consumers looking to avoid GMO ingredients should look for products with these labels."
What about foods labeled as natural?
According to the report, "Consumers who want to avoid GE ingredients should not rely on products labeled "natural" to avoid GMOs.
This label is highly confusing and generally misleading for consumers and Consumer Reports is asking the government to ban its use on food."
The word natural is essentially meaningless in all areas of food labeling. A "natural" product can contain artificial ingredients, additives, preservatives, etc.
2. Food producers are permitted a margin of error of 20% when it comes to their nutrition labels.
According to the Food and Drug Administration, class II nutrients must be present at 80% or more of the value declared on the label. Furthermore,
"For foods with label declarations of Third Group nutrients, the ratio between the amount obtained by laboratory analysis and the amount declared on the product label in the Nutrition Facts panel must be 120% or less, i.e., the label is considered to be out of compliance if the nutrient content of a composite of the product is greater than 20% above the value declared on the label.""