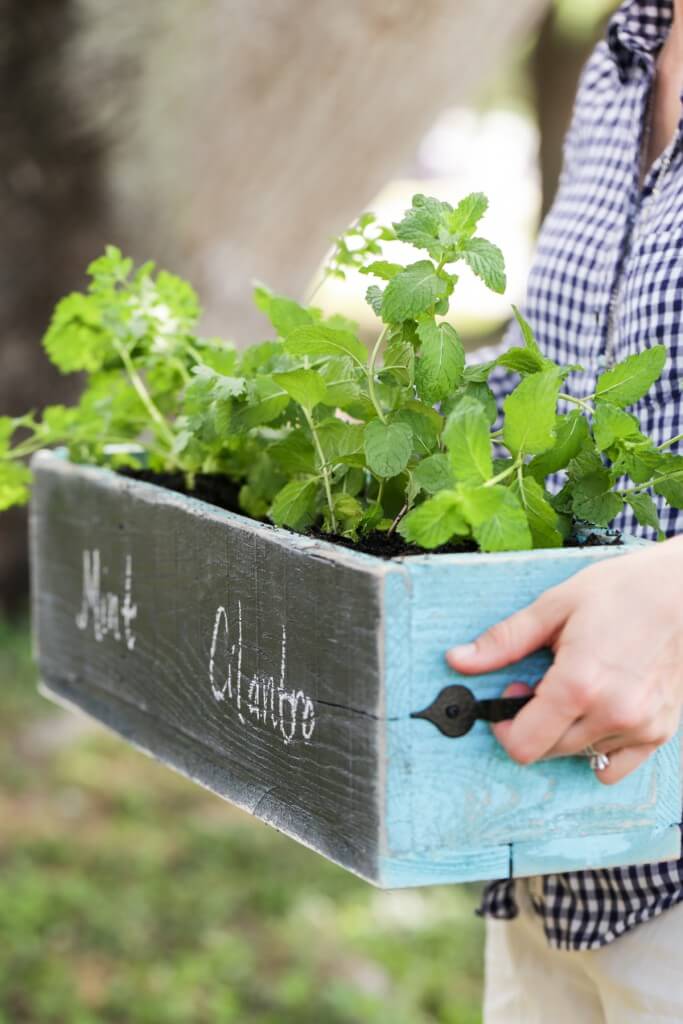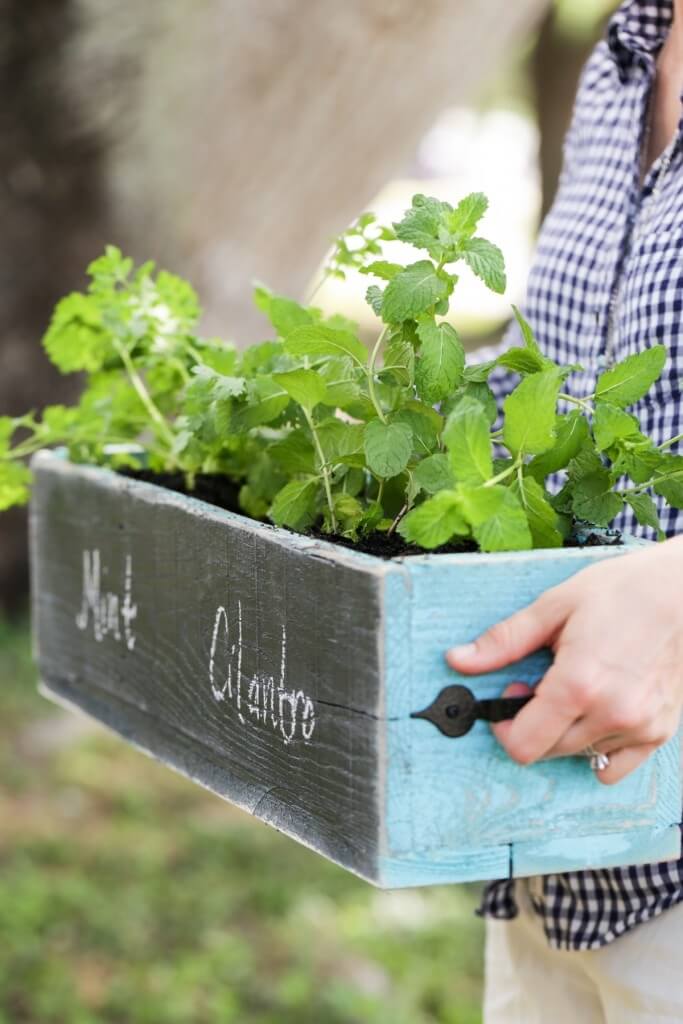 Growing your own herbs is a fantastic way to get started in the gardening world. Maintaining the herbs is fairly simple, and you can use herbs in a variety of ways, including in salad dressings and as natural remedies. You can keep many herbs on hand and store them for later use. A great way to grow herbs, especially for those without much space for plot gardens, is in an herb box. Herb boxes are beautiful and keep everything together in a smaller space. Many herb boxes can be fairly expensive, so you can save a lot of money by making your own. This DIY herb box is easy to make and costs next to nothing. So get growing! 🙂
"I know many of us are still cleaning up the Easter grass (boy, is that stuff crazy messy!), but it's time to start thinking about a new holiday: Mother's Day.
Mother's Day means finding the perfect gift to say, "Mom, thank you for changing my diapers, counseling me through the teenage years, and being the very best friend an adult can ask for." Talk about big shoes to fill!
Outside my kitchen window sits a beautiful handmade garden box. A few weeks ago, while performing my daily dish duty, I peeked out the window at my box for the umpteenth time, and suddenly an Aha moment struck, " Mother's Day!" I immediately called Dustin and explained the idea of building a DIY garden box for our moms. "It's the perfect mix between practical and thoughtful!" Dustin was sold!
With a few upgrades from my initial idea, Dustin and I (okay, mostly Dustin. I took pictures!) created two custom boxes for Mother's Day. To make the boxes extra special, we worked with the kids to transplant herbs from our backyard garden (and planted a couple of new seeds) so our moms can instantly enjoy the benefits of using fresh herbs at home.
We chose our Florida-friendly, non-GMO seeds/herbs based on the regional recommendations from SeedsNow.com. Of course, herbs aren't the only plant that will work in these boxes. Leafy greens, lettuces and even micro greens are great edible plants to grow in a smaller container.
After so many of you fell in love with Dustin's DIY Headboard and Photography Board, I just knew you'd want the deets on how to make your own DIY Herb Box. To guide you through this Dustin Marrproject I asked Dustin to share a complete step-by-step tutorial.
Dustin, they're ready!
Hey, it's Dustin here! I'm excited to share another fun weekend DIY project with you. Once again, this project is made using one wood pallet (one wood pallet = 2 herb boxes). You can get a wood pallet for free from local businesses around your area (check Craigslist)."