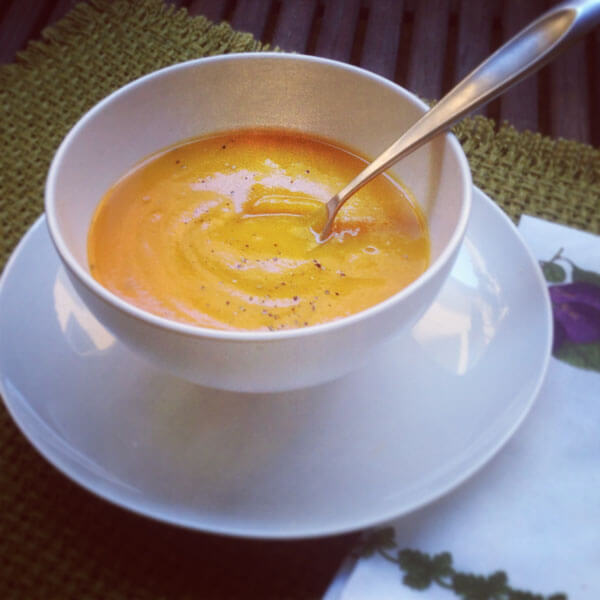 Butternut squash soup is a clean and simple recipe that warms you right to your soul. Butternut squash soup is like a blank canvas, and you are able to add or subtract ingredients as you choose. Add onions or other veggies to beef it up, and add spices as you wish!
"I happen to love butternut squash and think it tastes delicious by itself, with a little love from fresh ground black pepper and sea salt. Feel free to add your own flavors or ingredients. Sometimes, I also add in a white onion to bulk up the soup cheaply, add more nutrition (sulfur!), and because I'm crazy about onions. If you haven't noticed, I add them to everything.
Popular ingredients I've added into this soup at one point or another are cayenne pepper for spiciness, maple syrup or apples for sweetness, and apple cider vinegar for a tangy acidic flavor. I kept this soup strictly butternut squash, because it's an awesome vegetable that really doesn't need a lot of help to taste delicious. Feel free to experiment and let me know how it turns out.
Basic Butternut Squash Soup
Ingredients
2.5 cups of chopped butternut squash (trader's joes)
1 cup of water (stock or bone broth if available)
1 tsp of sea salt
1 tsp of fresh ground black pepper
Directions
1. Steam and boil in liquid until soft about 20 minutes.
2. Blend in Vitamix, or use immersion blender.
3. Add sea salt and fresh ground black pepper to taste. Add other spices if desired."