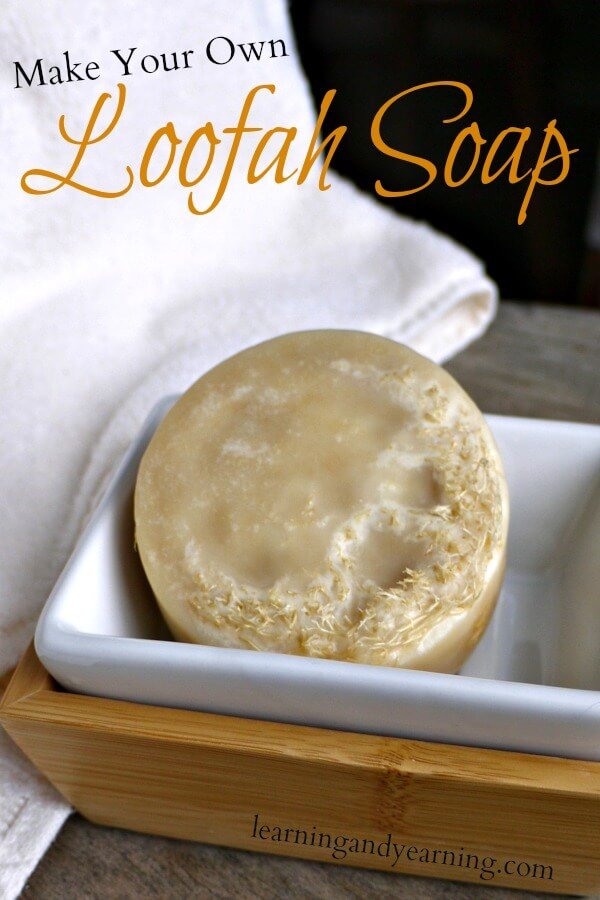 As a working wife and mom, my days are full – both of busy-ness and love. Because we are on the go so much, I realize the great importance of taking care of myself. For me, this means getting quality sleep (well, as much as you can with a baby), keeping my immune system boosted, eating real food, and fitting in quick workouts. Another special way I ensure my self-care is with a relaxing bath or shower at the end of the day. Any mom out there will agree that sometimes a quiet bath with some lavender and mint bath salts or a hot shower that requires no peaking out from behind the curtain to stop any mutinies from occurring, feels like a vacation. During these moments of revival, I love using a loofah to scrub the hard day's work away. So when I found this DIY loofah soap, I was thrilled. The soap is moisturizing and natural, and I still get the exfoliation for the loofah.
Have you ever made your own loofah soap?
"Sometimes our skin, particularly our feet and elbows, need a little extra lovin' care. Moisturizing and exfoliating them goes a long way in keeping them soft and smooth.
Sure, separate soap, loofah, and moisturizer work, but where's the fun in that when you can make your own moisturizing and exfoliating loofah soap. And they make such nice gifts as well!
Make Your Own Loofah Soap
To make your own loofah soap, you'll need a soap recipe, a soap mold (a round one like this is nice, but rectangular would work as well), and several loofah sponges, cut into rounds. You may use the soap recipe I provide below, or use your own favorite recipe.
Whatever recipe you choose, be sure to bring your soap only to a light trace. If the soap is too thick it will not fill in the holes of the loofah sponge. This also means that the soap will take longer to harden and will need to be kept in the mold longer than normal.
If you are a beginner soap maker, please read over this post on basic soap making for instructions, supplies, and for safety guidelines.
My Ingredients
Jojoba Oil – A moisturizer and rejuvenator suitable for all skin types. Jojoba is actually a liquid wax, not an oil. Find jojoba oil here.
Castor Oil – Draws moisture to the skin and also helps to create a rich, creamy lather. Find castor oil here."