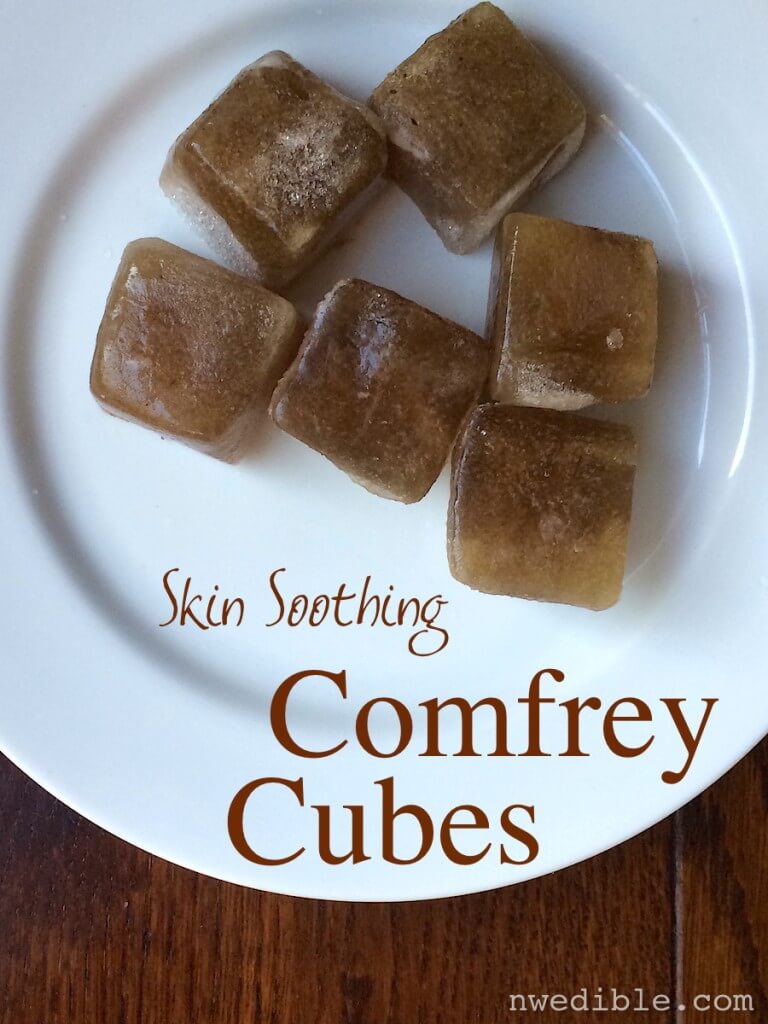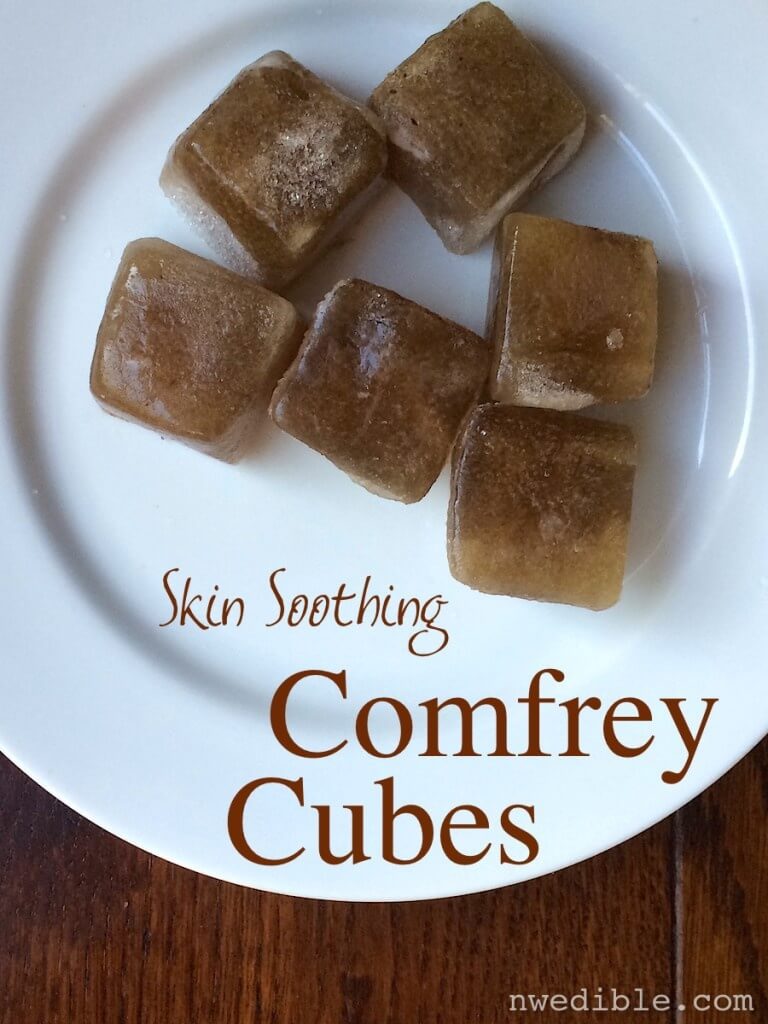 I have a confession to make: rarely do I spend a day on the lake or at the beach without getting sunburnt. I know, I know, it's awful. But let me explain. I slather homemade sunscreen on myself before going out in the sun to get some vitamin D, but because I usually feel very relaxed on the water and in the sun, I tend to fall asleep … hard. Blame it on the waves and noise or blame it on having a baby at home, but my naps drag on and on, and sometimes my family or friends forget to wake me up. So, I'm no stranger to sunburns (although I'm getting better!). When it happens, I have an arsenal of natural remedies for sunburns which work beautifully. These DIY sunburn soothing comfrey cubes are one of them. They feel great on hot skin and work quickly to ease the intensity of pain and reddening.
"When I was nine, my parents took my younger sister and me to Disneyland. It was the kind of vacation every little girl dreams of – Main Street Parade, Sleeping Beauty's Castle, pictures with Minnie Mouse, and a teeth-rotting amount of cotton candy.
I know, because there is visual proof of all these activities, carefully organized across my mother's photo albums. But what do I really remember? What single thing from the vacation made that deep, visceral, never-going-to-forget-this impact that changes a kid's life?
My sunburn.
I've been a Northwest girl for longer than I've been able to walk, and that California, Disneyland summer sun fried me to a crisp. Even slathered in SPF 10, or whatever skin protection was top-of-the-line in the mid-80s, over the course of a long day of cartoon idol-worship, I turned from my natural just-this-side-of-albinism pinkish pallor to bright scarlet. (If you are nerdy, think #FFFAF0 to #FE2E2E.)
I remember so clearly lying face down on the polyester bedspread of our hotel room. It was black with a Hawaiian flower motif. The bedspread looked shiny and smooth but any touch against my shoulders, chest, arms, or the tops of my feet was like a kiss from the cat o' nine tails. Even weeks later, I was peeling patches of dead skin off the sunburnt areas.
That experience fused a conviction in my young mind: sun = evil.
And so, for the better part of 15 years, I hardly went outside. I'm not exaggerating. I didn't play sports, I didn't go camping, I didn't hang out at the beach, and I sure as hell didn't "tan". In high school, while all the pretty girls got punch cards for strip mall tanning salons, I embraced my naturally porcelain skin as a statement. By this point I was watching My So-Called Life and Daria. I was wearing Dr. Martins and thought Ally Sheedy was cooler when she was wearing glasses and decorating her pictures with dandruff. The whole goth-look skin was part of the package.
Everything might have continued along this way had I not become a gardener and a mom. Now, between planting, playing, harvesting, weeding, and time at the park or beach, I spend a lot of time outside. I still try to cover up, hug the shady spots and stick to the cooler hours of the day, but my knee-jerk reaction to avoid the sun at all costs has changed."