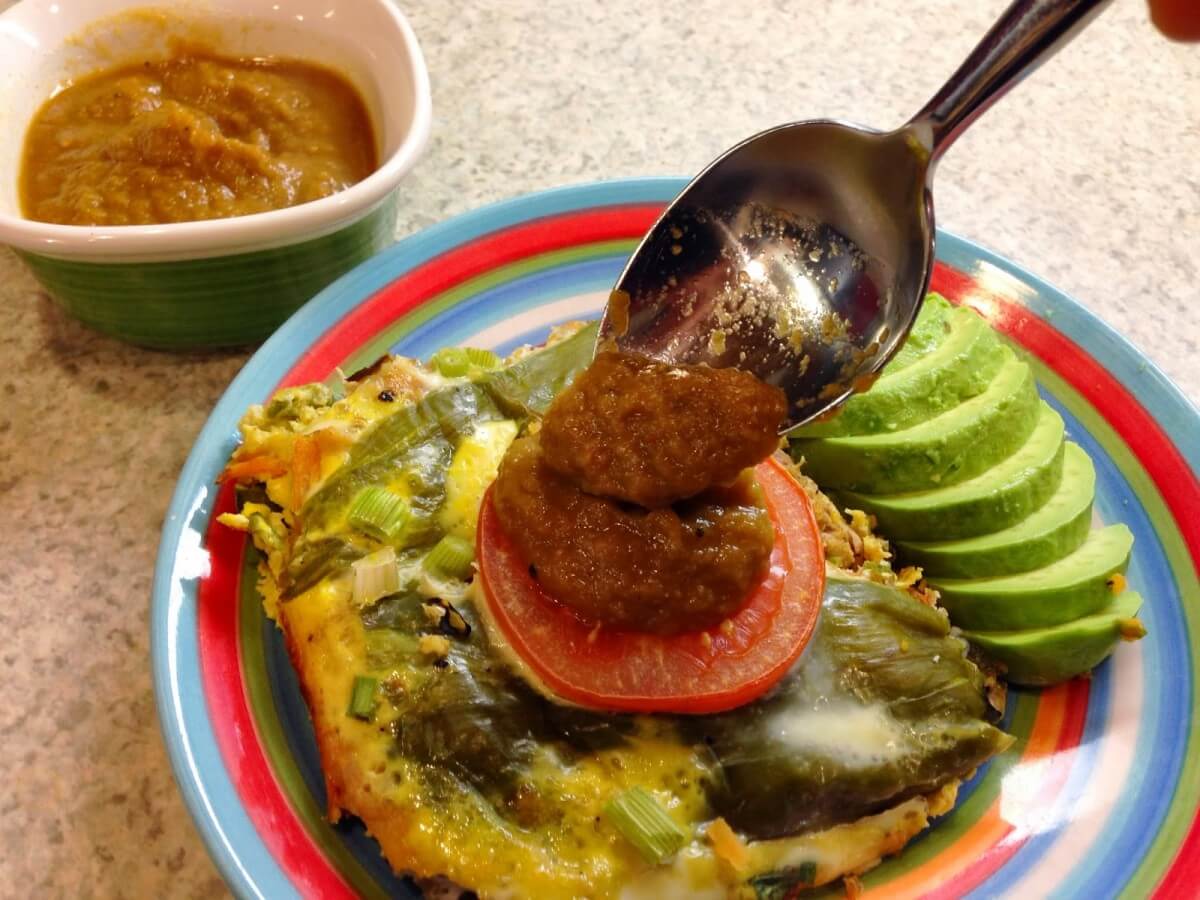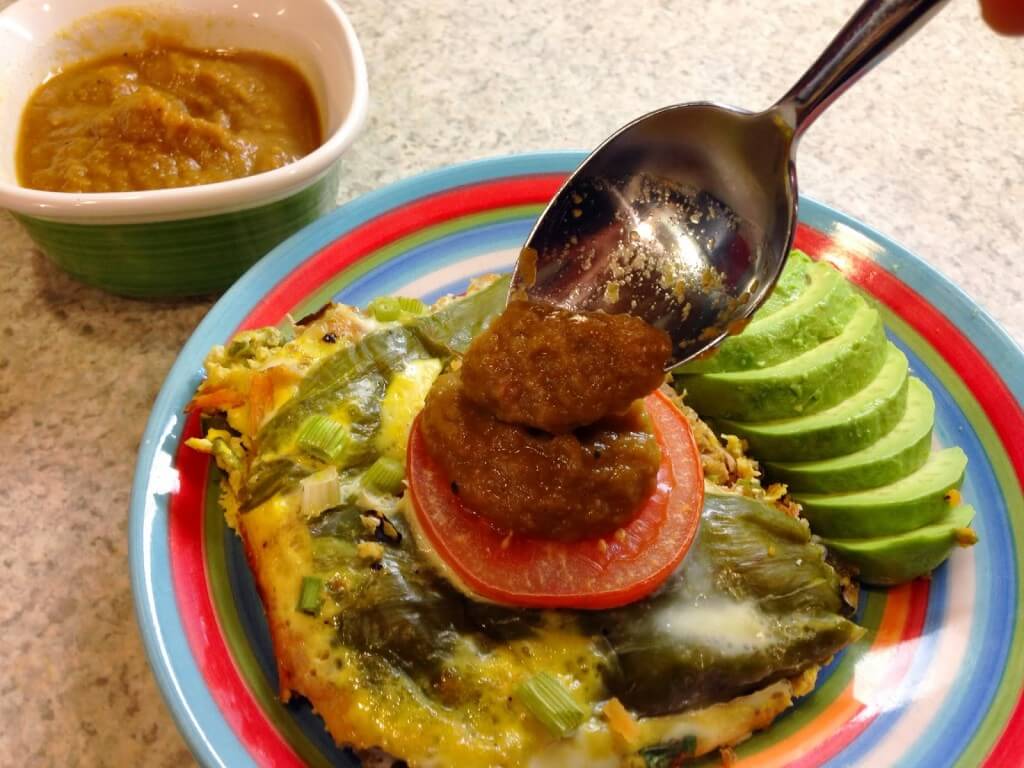 Casseroles are a great breakfast/brunch item because they are typically easy to make and be made ahead of time. It is no different with this delicious green chile breakfast casserole. With a unique flavor, this casserole combines the subtle heat from the green chiles with sweet potatoes and smokey pulled pork. Loaded with various vegetables and spices, this green chile breakfast casserole is delicious and healthful!
"More green chile goodness coming your way today! This time, in the form of a spicy, hearty breakfast that will feed your whole family and leave some for leftovers. What could be better than that?
I am still working my way through the Hatch green chiles sent to me by The Hatch Chile Store and I'm having so much fun coming up with new recipes. Huge breakfast casseroles have become a staple in our house since Baby A was born. These last three days in our house so they are a HUGE timesaver and I have come up with many, many variations so we aren't always eating the same thing. I guess once Baby A starts eating the same foods as we do for breakfast, it might only last two days. 🙂
The original recipe that I based my breakfast casserole off of was from Everyday Paleo. It was so easy to make and I quickly realized I could substitute in other vegetables for the sweet potato like carrots or zucchini and even fruit like apples. I just shred them up in the food processor! And you can use different spices and meats to totally change up the flavor.
This particular breakfast casserole has the flavor of…spice. 🙂 Just kidding, kinda. It is quite spicy, especially if you use the hot green chiles like I did. I love the layers in this casserole, too."