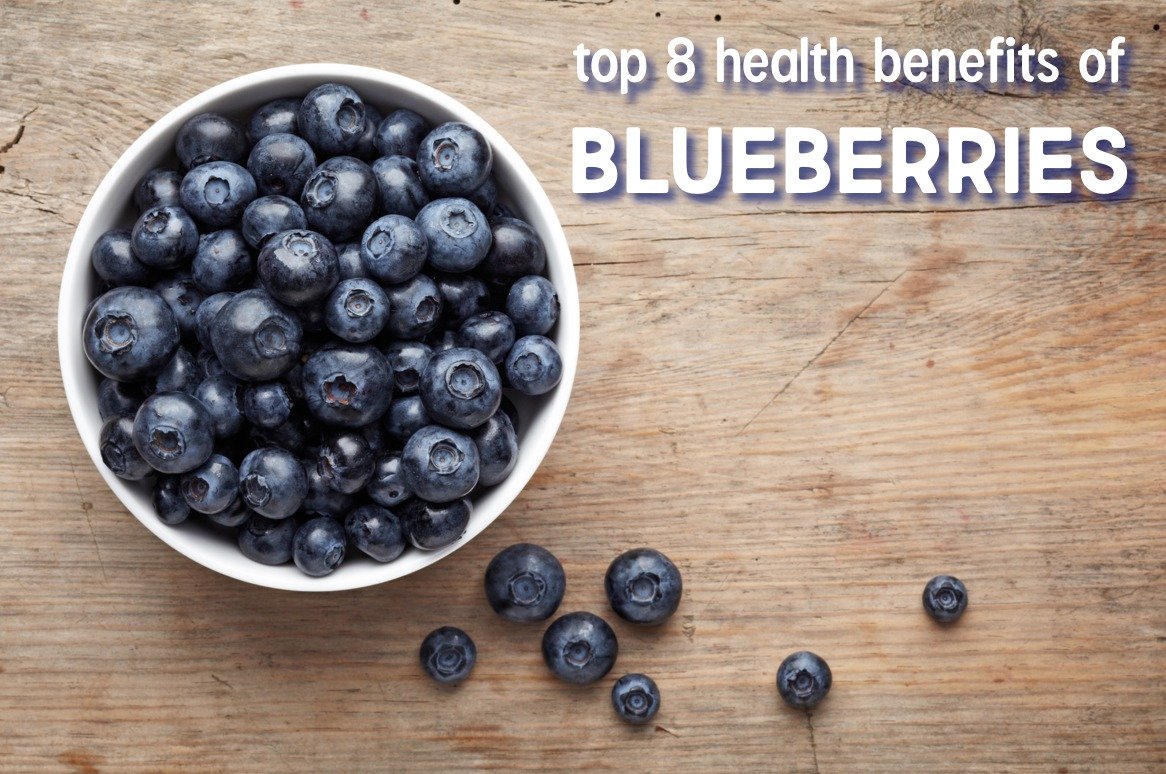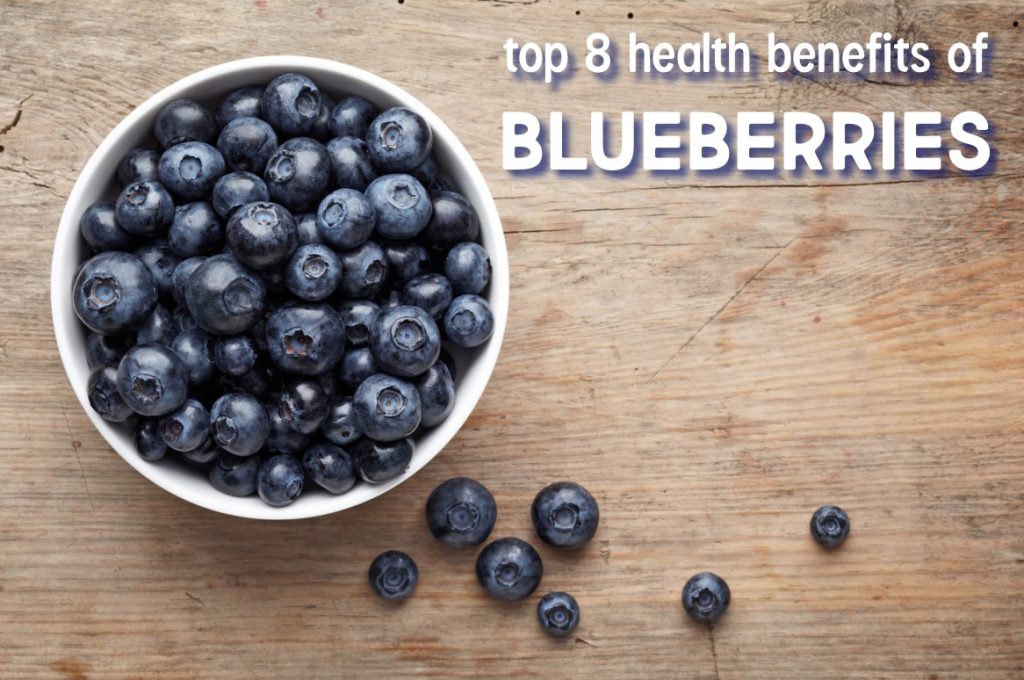 One of my fondest memories from childhood involves summertime, family, and blueberries. My grandparents had blueberry bushes growing in their vast yard behind their farmhouse, and every summer yielded a plethora of blueberry goodness. My grandma would incorporate the blueberries into everything she could, like pies and pancakes. But most of the time, my cousins and I took care of the blueberries by sitting in the grass, popping handfuls of them into our mouths, and winding up with messy hands from playing with their squishy quality 🙂
Back then, I loved blueberries for the simple fact that they were delicious — they are refreshing, simultaneously sweet and tart, and convenient for snacking. Now, as an adult, I love them for all the aforementioned reasons, but also because I've discovered their superfood nature! Blueberries are extremely good for us. They are rich in antioxidants and can help with weight control and skin health. The health benefits of blueberries are vast and impressive and will make you want to consume them even more (even if you don't necessarily care for the taste or texture!). Another wonderful thing about blueberries is that you can incorporate them into a variety of recipes (and can therefore disguise them if need be) like muffins, biscotti, smoothies, and cobblers.
Why Are Blueberries Good for You?
You've probably heard of the benefits of blueberries and their high antioxidant content, but what exactly makes blueberries so beneficial? And is it really worth it to incorporate them into your real food diet?
Nutritional Breakdown of Blueberries
It is recommended that most adults consume 3 fruit servings per day. Of those servings, berries are recommended to make up 3-4 servings per week. 1 cup of blueberries contains the %DV of the following:
Copper – 9%
Fiber – 14%
Manganese – 25%
Vitamin C – 19%
Vitamin K – 32%
There are also many antioxidants that appear in berries, including anthocyanin and quercetin.
Benefits of Blueberries
Packing such a stellar nutritional punch, there are several health benefits of blueberries that make them worth consuming on a regular basis.
Maintaining Healthy Bones
The high content of antioxidant Vitamin C in blueberries makes them incredibly joint and bone-friendly. Vitamin C is largely responsible for collagen health, which ensures proper healing of joints, muscle, and bone. This makes blueberries powerful in fighting arthritis, cataracts, and in the healing of injuries.
Boosts Brain Health
Blueberries also contain folate, which protects against age-related memory loss. The nutrients in blueberries also tend to accumulate in areas of the brain associated with intelligence. Over time, this can defend against Parkinson's disease as well as cognitive decline with age.
Benefits the Skin
One of the most popular benefits of blueberries is their ability to reduce inflammation and slow the aging process. This is likely due to their ability to boost healthy collagen production, which smooths and repairs skin.
Fights Cancer
Going even deeper, these same antioxidants responsible for protecting the skin against wrinkles can also protect the cells against cancer. The antioxidants found in blueberries have the ability to fight free radicals within the body, which are often the root causes of cancer. Blueberries may also help decrease tumor growth.
Helps Combat Urinary Tract Infections
Have you ever been told to drink cranberry juice in an effort to remedy a UTI? Blueberries are very similar to cranberries in that they contain anti-adhesives which help prevent bacteria (like E. coli) from residing on the wall of the bladder.
Lowers Blood Pressure
Calcium, magnesium, and potassium have all been shown to help lower blood pressure, and they all can be found in rich amounts in blueberries. Blueberries are also free of minerals like sodium linked to higher blood pressure.
Supports Proper Digestion
Blueberries are high in fiber, which is key in maintaining regularity. People who consume recommended amounts of blueberries tend to notice an increase in digestive function. Because of this, blueberries are often touted as a terrific weight-loss food (especially since they are also low in calories).
Helps Prevent Heart Disease
Perhaps all the benefits listed above contribute to our final benefit: the prevention of heart disease. The high content of vitamins, antioxidants, fiber, and folate; and the lack of sodium and cholesterol all point to supporting the body's cardiovascular system. Additionally, Vitamin B6 and folate work together to block the buildup of homocysteine. When large amounts of this compound accumulate in the body, it can lead to the damage of blood vessels and, more severely, lead to major problems with the heart itself.
How to Consume More Blueberries
The easiest way (and favorite of many during the summer months) to consume blueberries is by simply eating them plain. They make a terrific, refreshing snack and can satisfy cravings for sugar if you're detoxing. But if you're wanting to make your blueberry consumption more exciting, here are some ideas:
Are you a fan of blueberries? What is your favorite way to eat them?