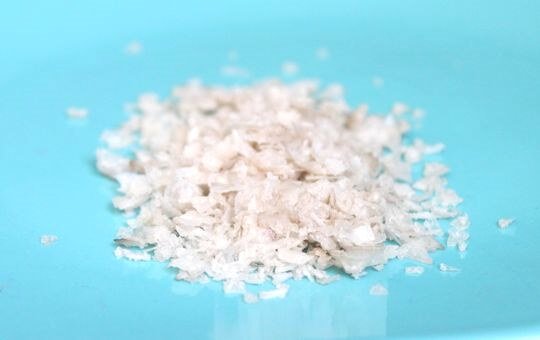 Salt is known for it's ability to enhance the flavors of all sorts of dishes like salt roasted lamb and gluten free scalloped potatoes. Salt is even used in most desserts in order to compliment of highlights the sweetness, like in these salted caramel dates. What's even more adventurous is when you start flavoring the salts themselves. Salts like ginger salt and cocoa powder-espresso salt make a great addition to meals and can spice up a dish in need of revival.
Smoked sea salt is another winning variation. By making your own smoked sea salt, you can control the quality of ingredients and avoid additives. Homemade smoked sea salt is easy and fun to make and will add a fantastic depth of flavor to any food! I particularly enjoy smoked sea salt on veggies, sweet potatoes, and grilled meats.
"Smoked sea salt adds a gentle, smoky flavor to anything you sprinkle it on. Meat, seafood, cooked vegetables or even salad…it's all more delicious when finished with smoked salt. You've probably seen smoked sea salt in gourmet food stores but the truth is, it's nothing fancy. You can make a batch of smoked sea salt right now simply using your charcoal grill.
Light the lump charcoal, cover it with soaked wood chips and set a foil pan filled with sea salt on the grill grates. Cover the grill and let the smoke work its magic on the salt for an hour. That's pretty much it. Smoked salt keeps forever in a glass jar, in the unlikely event that you don't go through it much faster. Do keep in mind that just a pinch of sea salt punches up the flavor of food a lot, so there's no need to be heavy handed. But there's also no need to be fearful of salt.
Unrefined sea salt contains important minerals – sodium, potassium, magnesium, and calcium. Plus, salt makes food more satisfying, which is a good thing. Especially when you're sprinkling smoked sea salt on grilled broccoli, or kale salad or a grass fed steak."