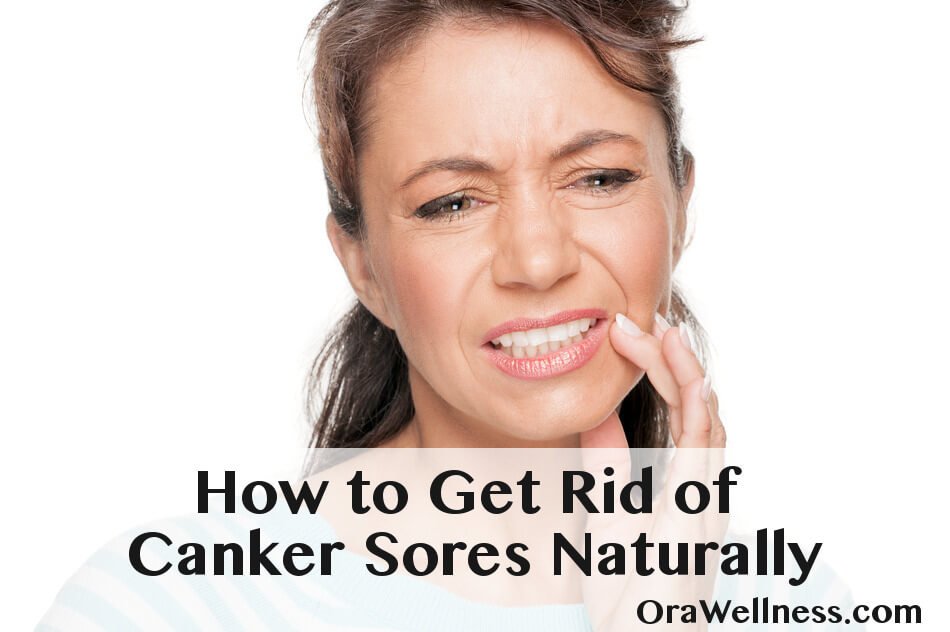 About a year ago, I was more stressed than usual with various life events and projects at work, and I had more canker sores in about a months time than I had had in my entire life. I wasn't taking the time to relax and I wasn't making eating a priority, so my nutrition was not where it needed to be for me to function properly. And the canker sores were worse than the stress itself! I rank it right up there with the pain and discomfort of mastitis and pink eye. But instead of reaching for the OTC gel, I figured out how to heal canker sores naturally, and I never looked back!
"Have you ever had a spot inside your mouth, perhaps on the inside of your cheek or tongue, that was painful and white? Most likely, this was a canker sore. Getting rid of canker sores quickly and naturally can be difficult for some people. Here are some easy to apply solutions that anyone can benefit from to help get rid of canker sores quickly.
Canker sores, also called aphthous ulcers, are small, shallow sores on the inside of the mouth, most commonly on the inner cheek, tongue surface and even gum tissue. They are painful, white open sores that have a reddish, inflamed ring around the sensitive, white inner surface.
To understand how to quickly get rid of canker sores naturally, it's helpful if we briefly discuss what causes canker sores so we can avoid the circumstances that provoke their creation.
Western medicine really doesn't know what is the 'cause' of canker sores. However, several triggers have been identified that increase the risk of getting a canker sore.
Main Triggers for Canker Sores
Nutrient deficiency
Stress
Acidic foods
Trauma to cheek from biting cheek, braces, or ill fitting dentures
Food intolerances/allergies
Gut malabsorption issues
Poor oral hygiene
So, as you can see, canker sores show up when the body is under some form of stress, whether that's psychological, nutritional, or trauma to the tissue.
What can we do to get rid of canker sores quickly?
Navigating the path to optimal oral health often involves applying strategies 'in the mouth' as well as 'whole body immune support'. Getting rid of canker sores quickly and easily is no different. Below you'll find several strategies to apply both 'in the mouth' as well as 'system wide' to help you along this path.
1. Cut your sugar intake WAY back.
Sugar consumption provokes nutritional deficiency, raises stress by increasing blood sugar fluctuation, causes the mouth pH to be acidic, and directly undermines our body's ability to heal itself. This is particularly so for sweet 'snacks' between meals that spike our blood sugar and makes us more nutritionally deficient by suppressing our hunger sensations for real nourishment. If you have to just pick one action, cut the sweets."