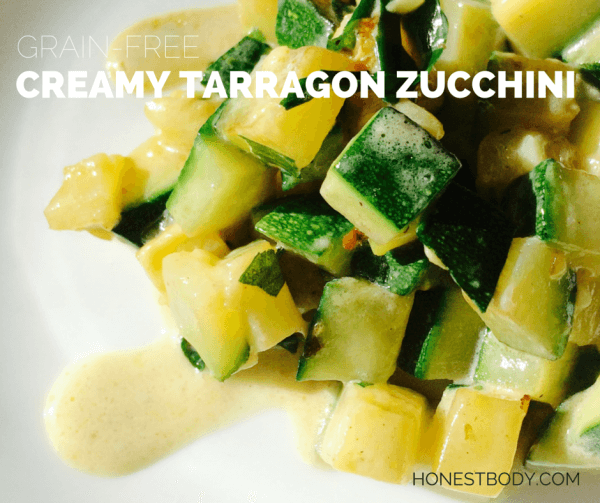 We have never planted a full-fledged plot garden before, but we love our herb box and our container gardening. Just from our little experience in this area, it has taught me why so many of our family and friends over the years shared an abundance of produce from their gardens with us. Some vegetables just take off! And there is such a fantastic harvest that people generosity share with others, because there's no way they could eat it all themselves. We typically receive lots of squash and zucchini from neighbors, and we like to use them in sauces, grill them, and bake them sliced and topped with cheese. Any leftovers we have, we freeze to enjoy throughout the winter. But sometimes these veggies can get boring, especially if you're making them frequently. This creamy tarragon zucchini will be sure to break the cycle of humdrum veggie dishes this summer.
"There will come a time, not too long from now, when neighbors will be "generously" sharing their zucchini harvests. Zucchini gifting may even become covert if the bounty is profuse enough, and zucchini will mysteriously show up on front porches, and in parked cars at social functions.
Zucchini is one of the most prolific garden vegetables, and this is my favorite way to eat it. The tarragon takes the flavor up a notch and has a wonderful aroma, and the cream…let's just say its closely related to butter, which is one of my favorite foods. This preparation is also very simple and fast…perfect for lunch or a quick side dish.
It is not technically GAPS legal, but could easily fit if you substituted 24 hour cultured sour cream for the cream in this recipe.
*Note: I've written this recipe for one medium zucchini, which feeds 1 – 2 people. Simply multiply the ingredients by the number of people you are serving."