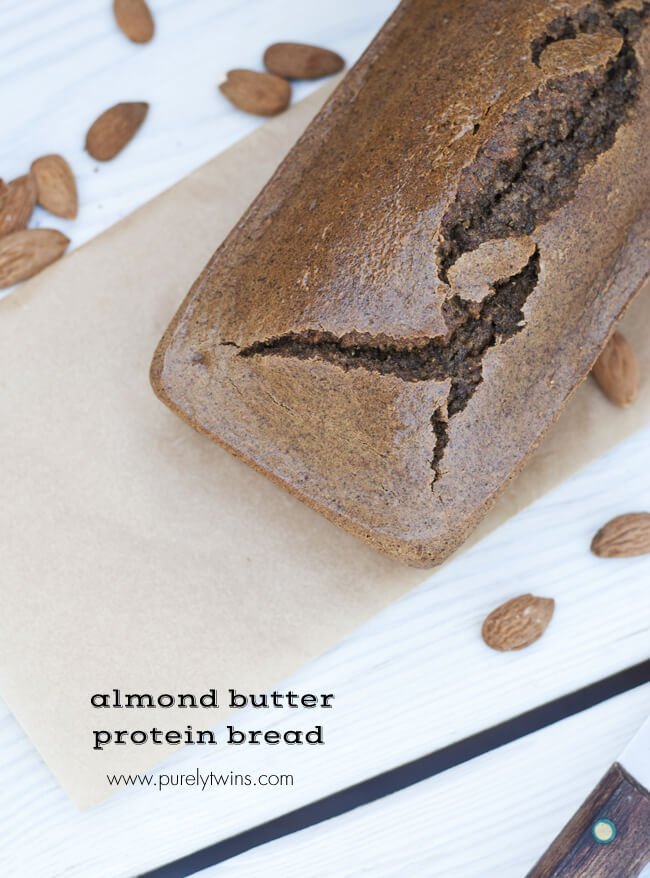 This paleo almond butter nut bread is a perfect substitute for toast and sandwiches. Made with almond butter, coconut flour, and maple syrup, this bread has a hint of sweetness. It is soft, moist, toasted wonderfully, and full of protein. If you're missing the texture of bread, this is a delicious and healthy alternative!
"It's funny for us sometimes to make bread recipes as we are not really bread people. Guess that's from years and years of not eating any bread due to gluten. But now that we are smarter, we've figured out ways to enjoy bread again . And loving it. From our simple 2 ingredient bread to our chocolate nut bread now to this basic nut based grain-free bread. We have a few more ideas that we can't wait to play around with.
This recipe is made up of just 5 real main ingredients. But if you wanted to be exact with ingredients it's more like 10. We feel that is still not that bad, since they are really simple ingredients. Hard to go wrong with almond butter mixed with eggs 
Who knew that combining these ingredients would create such a marvelous bread. A bread that we can't get enough of. We think you will fall in love too! A little mix of savory and sweet.
Perfect sliced bread with no flour!
Perfect to enjoy plain. Or jazz it up with more almond butter, ghee, coconut oil for more healthy fats. Or keep it on the savory side with using the bread as a base for a good sandwich.
This bread is also great toasted!
Soft with a light spongy texture.
With just a few ingredients you have yourself one incredible bread.
Mix. Pour. Bake. Slice. Enjoy.
We added in cardamom because we adore almonds and cardamom together. If you do not like cardamom you can use cinnamon. Or any spice of your liking.
If you don't have a bread loaf you could make them as muffins."