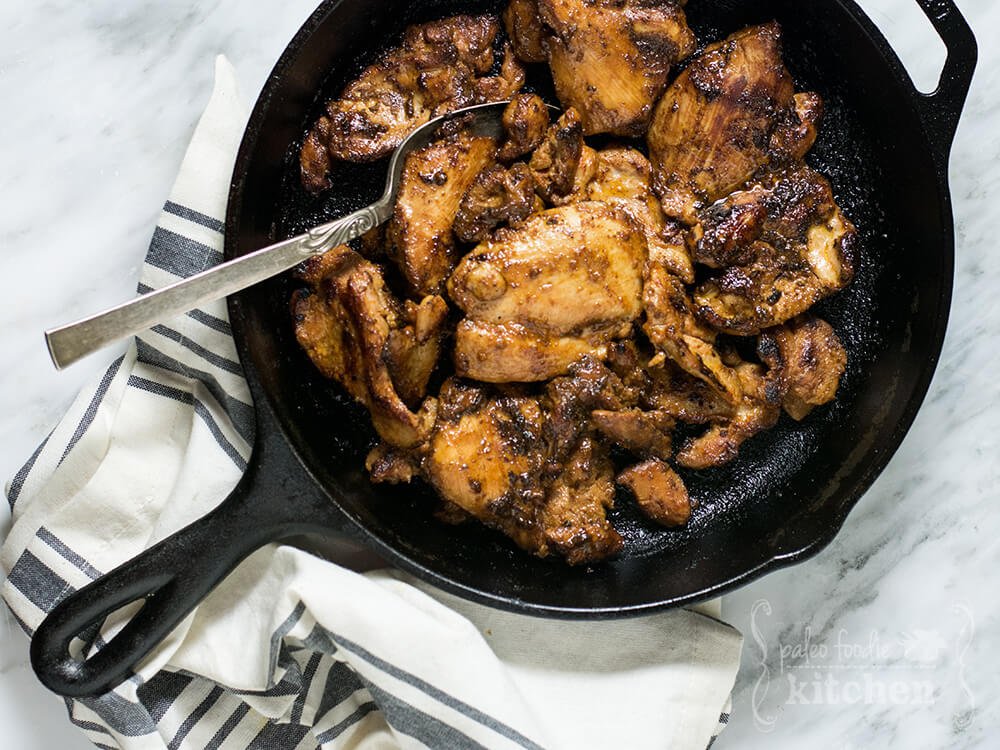 When it comes to meal planning, we like to keep things simple around here. Over time, we have discovered our family's favorite real food meals and pretty much keep those on rotation over the course of two or three weeks. We typically gravitate toward easy, basic, and delicious meals like stuffed peppers or crock pot shredded beef. But I occasionally sense the need to really mix it up and create something new to us, with varied and interesting flavors to keep our palates guessing. At the same time, I still need the meal to be a fairly quick and easy fix if I'm realistically going to execute it on a busy weeknight. This Filipino classic delivers. A paleo chicken tocino, it has lively flavor that accompanies tender and juicy meat. The cured meat caramelizes to deliver a delicious crisp amongst the smooth, saucy texture. Enjoy!
"Tocino is another Filipino breakfast alternative to Pork Longganisa and Beef Tapa that pairs perfectly with fried eggs and garlic rice. It is a sweet and savory type of cured meat that is usually made using pork shoulder or pork butt since both cuts have a relative amount of fat that caramelizes nicely as it cooks on a hot pan. For this version of tocino, I wanted to change it up a little and veer away from using pork and substituted boneless, skinless chicken thighs instead. The chicken tocino comes out tender and moist without swimming in globs of fat!
When preparing the chicken thighs for this recipe, you can slice each thigh lengthwise to make it thinner or pound it with a meat mallet to flatten until it's about 1/4 inch thick. This will allow the marinade to easily penetrate through the meat.
One last thing, don't forget to take note of the marinating time listed in the recipe. I highly suggest letting the chicken sit in the marinade for 2 days to cure it properly so it gives you the most flavor-packed chicken tocino but if you're seriously pressed for time, marinating overnight will do."