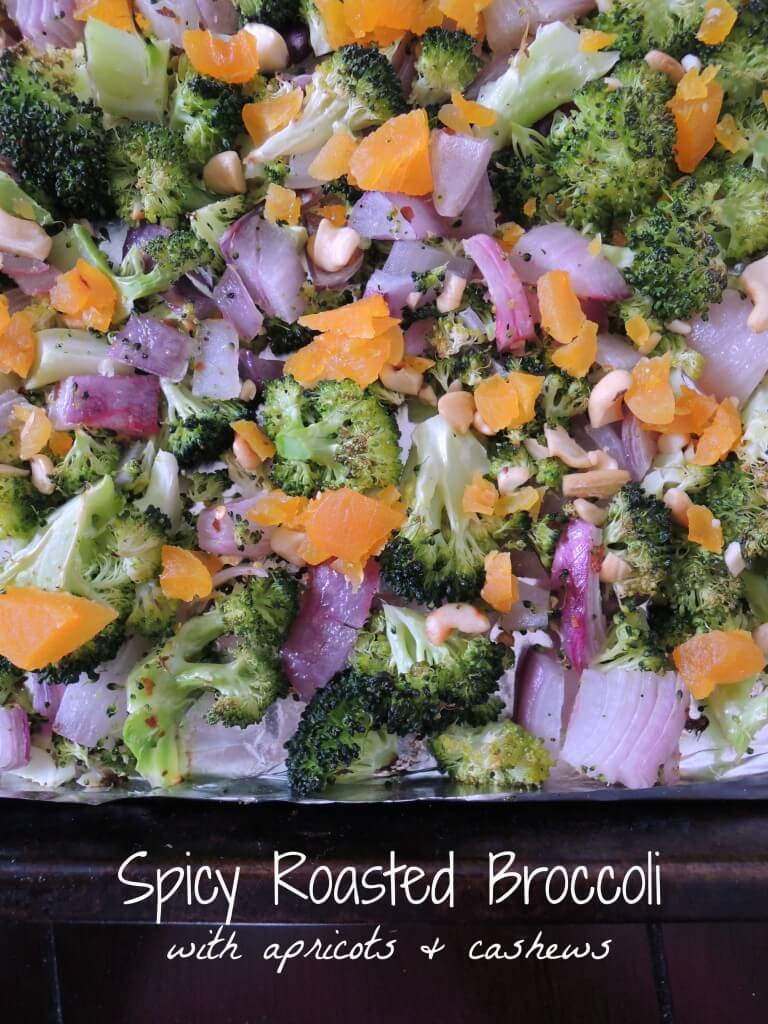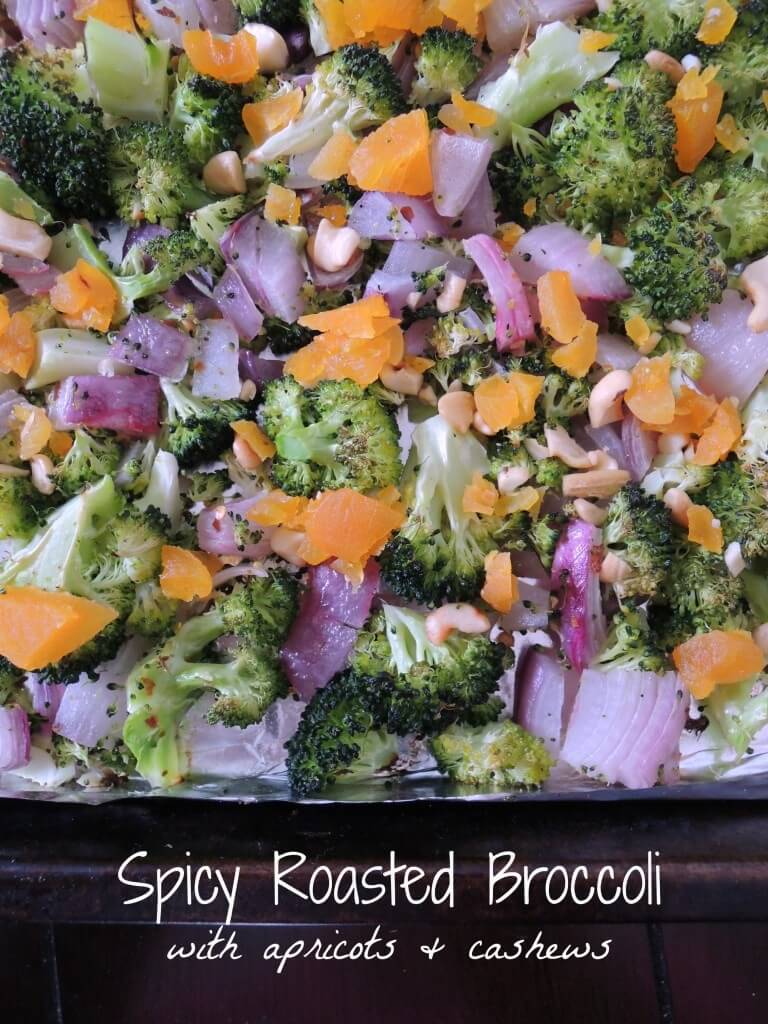 Every once in a while, I get on a major broccoli kick. Something in my body craves the nutrition of broccoli and I want to eat it for every meal. Suddenly I find myself throwing fistfuls of broccoli into my morning omelet, having it in salad for lunch, and making it the star of dinner with a little steak or chicken on the side. Fortunately, my family likes broccoli, but even they occasionally wonder what's gotten into me when I serve it at every meal. So whenever I find myself in these modes, I do my best to mix up my favorite green veggie by experimenting with different flavors and preparation. This helps fuel my broccoli craving while keeping my family's tastebuds guessing and happy 😉 This yummy spicy roasted broccoli is kicked up a notch with red pepper flakes. Yet it's spiciness is balanced by the addition of sweet dried apricots. Finally, some extra crunch is granted us with cashews. This dish makes a perfect side dish or main meal (in my case, at least).
Have you ever put nuts or fruit in broccoli?
"Spicy roasted broccoli with sweet dried apricots and cashews in under 20 minutes! Dried red pepper flakes give this dish its kick and can easily be adjusted to your taste.
I've been trying to focus on keeping my recipes quick and weeknight-friendly, and this side could not be easier. I'm thinking it would be a perfect Thanksgiving side, because it's a delicious vegetable dish that won't take up valuable oven time. You'll also love that you can control the heat with the red pepper flakes. That is a spice that I usually avoid, because I always go overboard and then can't get through the meal without a gallon of water. I was inspired to pull it out when I read this month's Recipe Redux theme…
Spooky Spices: You know they are lurking there: Way in the back of your spice drawer. There lie the herbs, spices, or rubs that are getting dusty because you're afraid to use them… you simply don't know what to do with them! Well, pull them out and show us a recipe you created to deliciously conquer that fearful spice. (Or maybe the recipe was a flop – and the spice still give you nightmares?!)
The heat of the broccoli is easily balanced by the sweetness of the apricots and cashews. I paired it with goat cheese-stuffed chicken breasts for an unbelievably quick and satisfying dinner. Enjoy!"