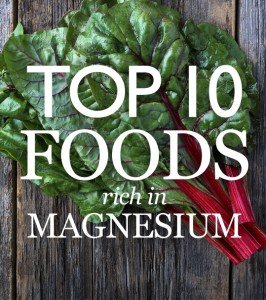 Magnesium is a vital mineral for our health.  Many illnesses and disease can be linked in some way to a magnesium deficiency.  The thing is, most of us are deficient in this important mineral.  In this article, Dr. Axe explains what magnesium is and why it is so essential to our health, why we tend to be deficient in it, and how to increase our magnesium intake by eating magnesium-rich foods.
""Every known illness is associated with a magnesium deficiency and it's the missing cure to many diseases," according to Dr. Norman Shealy. Magnesium is an essential mineral for cellular health and is essential for over 300 biochemical functions in the body.
A study published in BMC Bioinformatics found that your body has 3,751 magnesium binding sites. This indicates that the importance of magnesium is far greater than previously imagined. Because your body requires and uses magnesium for so many different functions, you can quickly become deficient.
Some of the major functions that require magnesium are: 
Protein synthesis
Nerve function
Blood sugar control
Neurotransmitter release
Blood pressure regulation
Energy metabolism
Production of the antioxidant glutathione
Magnesium Deficiency 
Magnesium deficiency is dramatically under-diagnosed because it does not show up on a blood test!  Only 1% of the magnesium in your body is stored in your blood and the majority of it is stored in your bones.
It's been estimated that 80% of American's are deficient in magnesium, this means that millions are suffering daily and they don't even know it.  Some of the main health challenges that have been linked to a magnesium deficiency include:"