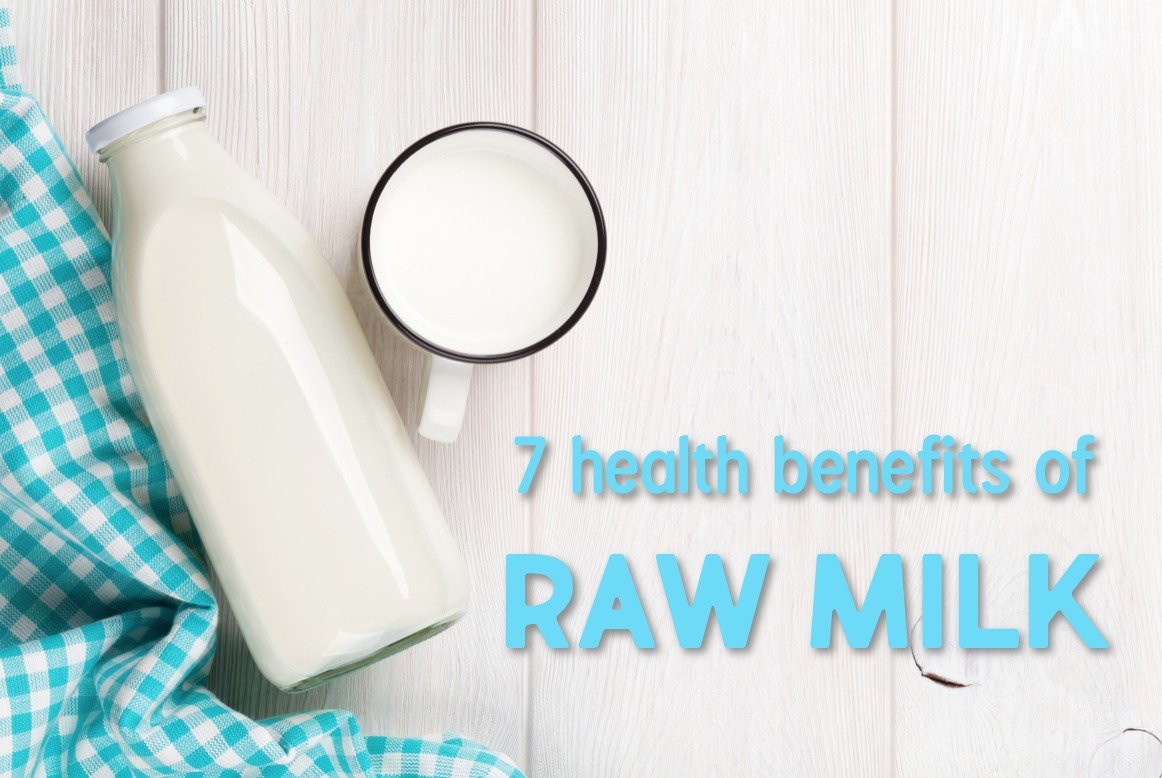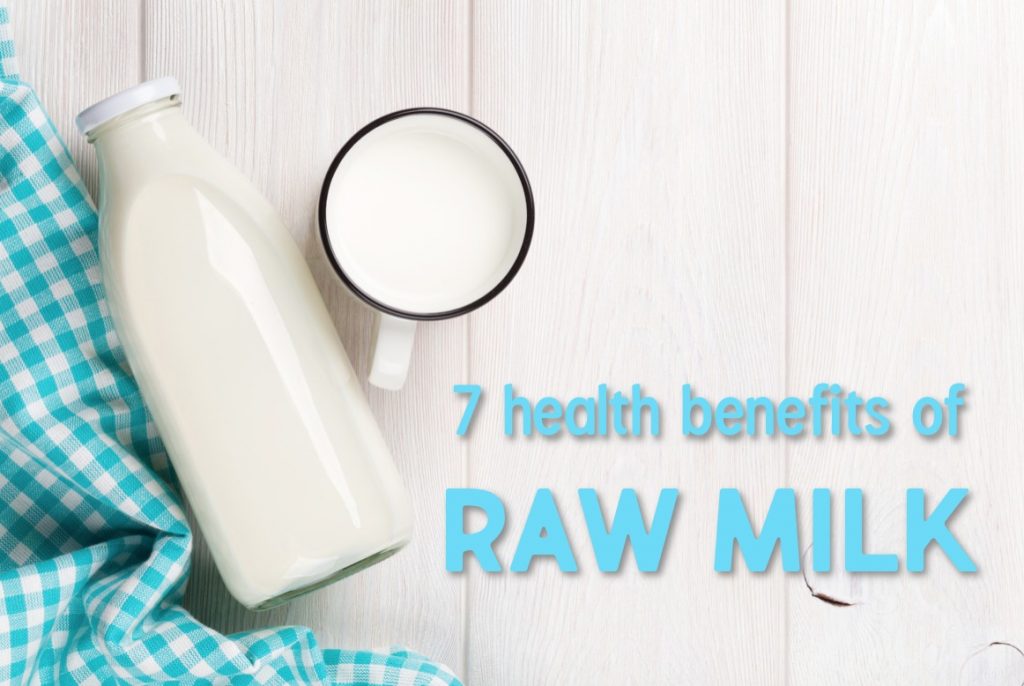 Unless you have an allergy, milk has likely been a part of your regular diet since you were a child. It's known as a healthy source of calcium and is often enjoyed with both sweet foods (like chocolate chip cookies) and savory foods (like paleo flatbread pizza). Growing up, I was partial to skim milk, but as I discovered the world of real food, I quickly switched to raw, whole milk.
Because of the components of raw milk, it can help build your immune system, reduce allergies, increase muscle tone, and strengthen your hair, skin, and nails!
Is Raw Cow's Milk Good for You?
For the last several decades, raw milk has been made out to be dangerous for a myriad of myths. But today, many people are continuing to make the switch to raw milk. Reasons vary, including health, environmental, and ethical reasons. But the question remains: what is the nutritional superiority of raw milk?
Because raw milk often comes from cows that are fed an exclusive diet of grass, the nutrients are less likely to be destroyed. Additionally, the pasteurization process often hinders the quality of the nutrients contained in milk. Avoiding this process ensures that the milk remains at its nutritional best.
What Vitamins and Minerals are in Raw Milk?
Raw milk contains several vital vitamins and minerals necessary, including:
Vitamins A, D, and K2
Immunoglobulins
Probiotics
Omega-3s
Electrolytes
Calcium
Potassium
Magnesium
Benefits of Raw Milk
So how does the nutritional content of raw milk affect our physical health? Here are the top 7 benefits of raw milk, and I think you'll see why making the switch is worth it.
Improves Skin Health
This benefit may seem contradictory at first, since milk and other dairy products are often blamed for causing skin irritations like acne and eczema. However, this is not the case with raw milk. Raw milk contains probiotics and a slew of healthy fats, both key players in healthy, glowing skin.
Reduces Allergies
Raw milk has recently been considered to be a cause of allergies. But emerging research shows that children who consume raw milk are 50% less likely to develop allergies than children who do not consume raw milk.
This is due to the Vitamin D, antibody, and probiotic content found in raw milk. We know that these components help prevent allergies. In addition, enzymes that are often destroyed during pasteurization remain in tact and also help reduce allergies.
Protects Against Cancer
Raw milk contains a rich amount of the fatty acid Conjugated Linoleic Acid (CLA). CLA is a healthy trans fat has been credited with fighting cancer (particularly bone, breast, and intestinal cancers). Additionally, CLA helps prevent hypertension and obesity. Drinking raw milk is one of the best ways to consume this important fatty acid.
Aids in Weight Loss
The ability to lose weight most effectively has a lot to do with proper digestion. As counterintuitive as it may seem, whole raw milk is much better for digestion than processed milk. As Jennifer explains,
Components naturally present in raw milk, but killed by pasteurization, enable you to digest raw milk better than cooked, pasteurized milk. Lipase, lactase and amylase – each enzymes mentioned above – work in conjunction with macronutrients present in milk – helping you to better digest the milk as a whole food. Pasteurization, by contrast, renders milk hard to digest.
Raw milk keeps the components necessary for good digestion in tact, enabling you to shed pounds faster (if that's what you're hoping for).
Supports Local Economy
Raw milk is often produced by small, local farmers, not massive feed lots. By drinking raw milk, you can support your local economy and "vote with your dollars" for more organic and sustainable options throughout your area.
Rich in Probiotics
Ninety percent of the immune system function lies within the gut. Our bodies, in order to fight off infection, grow good bacteria to combat the bad. Probiotics boost the health of our gut and in turn boost our immune systems. Raw milk is loaded with probiotics, and if you don't feel like making sauerkraut or lacto-fermented salsa, a tall glass of milk can give you a good dose of probiotics! Raw milk is also used to make delicious probiotic foods like yogurt cream cheese dip!
Protects Against Nutrient Deficiency
The nutrients listed above are all necessary for proper physical function. Whereas sodas and many fruit juices are high in calories and low in nutrients, raw milk is lower in calories and high in the nutrients that keep our bodies functioning properly.
Do you drink raw milk? Have you noticed any of these benefits in your own health?