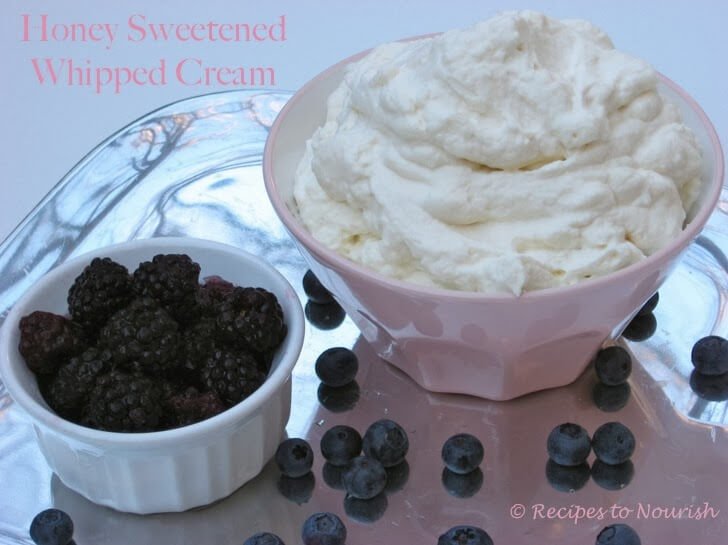 Homemade whipped cream is the perfect sidekick to fruits, pies, hot chocolate, and pancakes. It's light, fluffy, and has just the right amount of flavor to compliment that with which you are topping. This whipped cream is sweetened with honey for an added touch of sweetness. Yum!
"WHIPPED CREAM – it's a love or hate kind of thing. I love it, but only if it's homemade. And I mean made with REAL ingredients, not any of that processed junk. I rarely have it because I can't stand whipped cream in any other form. Do you know what's in store bought FAKE whipped cream? Corn Syrup, Refined Sugar, Artificial Flavors, Carrageenan … YUCK, no thank you. And then there's the fluffy kind that comes in the round container … guess what, it's loaded with Hydrogenated Vegetable Oil … gross!
Homemade Whipped Cream is SO EASY TO MAKE! When you make it with REAL, healthy, nourishing ingredients, you can't go wrong.
The next time you're in need of some whipped cream, please make some on your own. It literally takes minutes to make and the result is so worth it."