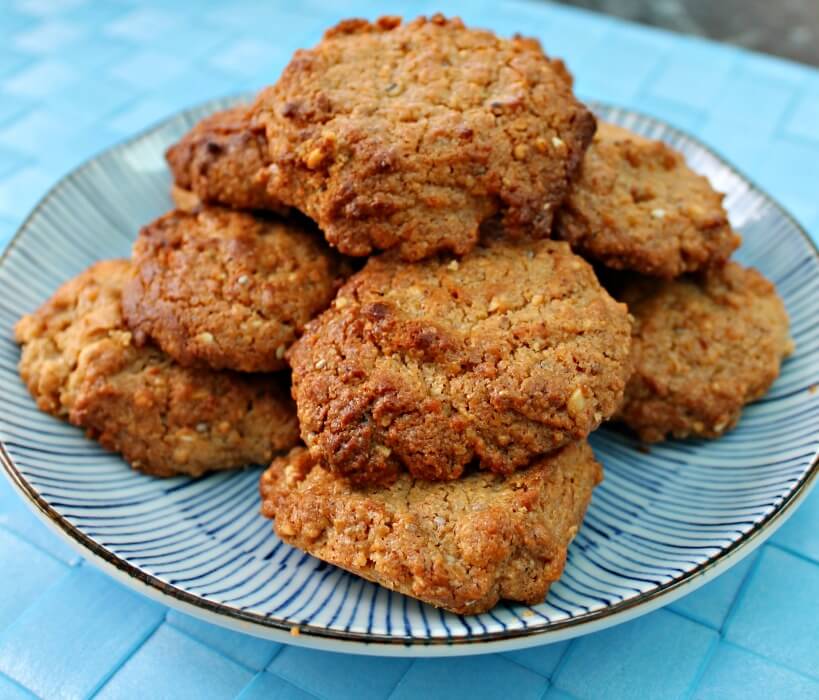 Want to know my weakness? Cookies. All the cookies. I am unable to resist a fresh batch of warm chocolate chip cookies, the sweetness of chewy molasses cookies, or the indescribable ice cream cookie dough sandwich. So it's a wonderful thing that there are so many great recipes out there for cookies that are more on the healthy side (in moderation, of course!) like the ones listed above. At the end of the day, a good cookie may satisfy your sweet tooth.
If a hankering for cookies hits you suddenly, however, and you don't have many ingredients on hand, this recipe for nut butter cookies only requires three ingredients, and we'd bet you have them on hand most of the time! Made with nut butter, raw sugar, and one egg, these delicious cookies are clearly easy to assemble and bake in about 10 minutes. So keep this recipe in mind for those moments when you're having unexpected company, when the kids are wanting a sweet treat, or when you want to treat yourself.
While you read more, I'm going to go whip up a batch …
"These 3 Ingredient Nut Butter Cookies came about by a greedy need to indulge in homemade cookies, opening the pantry, seeing a jar of Nut Butter and thinking – I wonder what Nut Butter Cookies would taste like?!
A quick Google search for recipe inspiration found 3 ingredient peanut butter cookie recipes (here's one!) which all included the same 3 ingredients – peanut butter, sugar and an egg.
I went to work adapting the recipe to include less than the cup of suggested sugar in all the recipes and substituting in nut butter instead of peanut butter.
These cookies really are super simple to make – you combine the 3 ingredients together, place them on a cookie tray (as seen below), cook them in the oven and you'll have cookies to enjoy in no time at all!
The results were simply delicious. I halved the sugar quantity to a half a cup and the cookies were still incredibly sweet and turned out perfectly.
You can use whichever nut butter you like in this recipe."