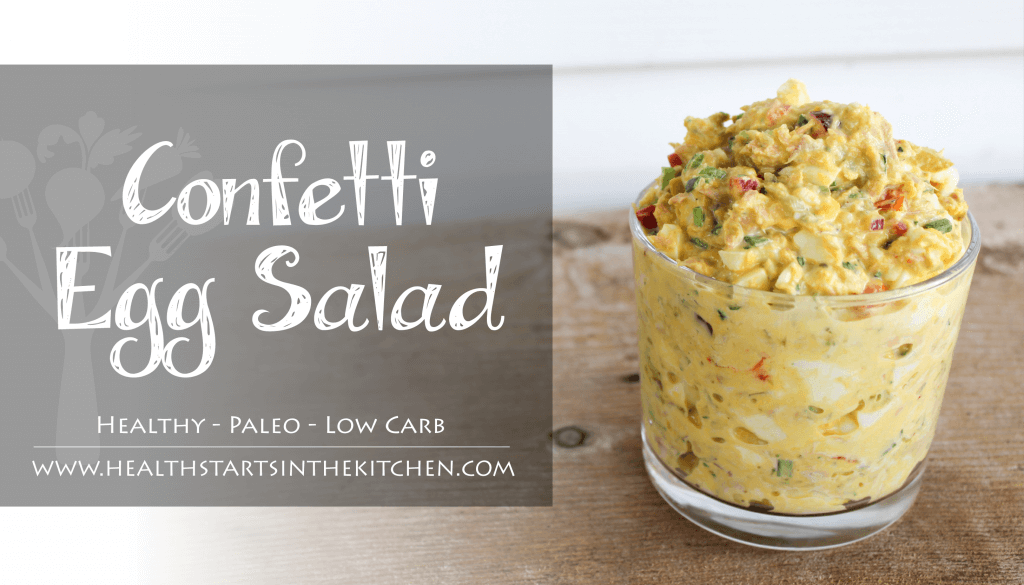 Some people stray away from egg salad because of its often questionable ingredients. But egg salad, when made with real ingredients, can be a great source of protein and can be a delicious lunch, snack, or dinner. This recipe is made with good eggs, celery, red peppers, onion, organic relish, horseradish mustard, paleo mayo, and spices to make a delightfully tasty and beautiful confetti egg salad.
"I'm not going to lie, I wasn't really a fan of egg salad for the first 30ish years of my life… and to be completely honest I wasn't even a big egg eater before we got our own chickens. An appreciation of eggs is something that came to me later in life and only after I understood how extremely healthy eggs from healthy, naturally raised chickens are for us to have as a regular part of your diet.
For as long as we've been together I've made my hubby egg salad but only after I put my own personal twist on it did I become an egg salad fan myself.
One of the characteristics of all of the food I create is FLAVOR. Not crazy-zany combinations but BOLD explosions of flavor, the kind of food that keeps you coming back for more. My kitchen is notorious for food like grandma made but BETTER.
My egg salad doesn't take any special utensils or off the wall ingredients, just adding fresh chopped herbs and bold red pepper is all it takes to bring traditional egg salad to life… a reason to throw a party, a regular celebration in your mouth with lots of CONFETTI 
  Hence the name Confetti Egg Salad.
You'll start out with hard boiled eggs (my secret to perfect hard boiled eggs post is coming soon, so check back for the link) get them peeled and chopped……"